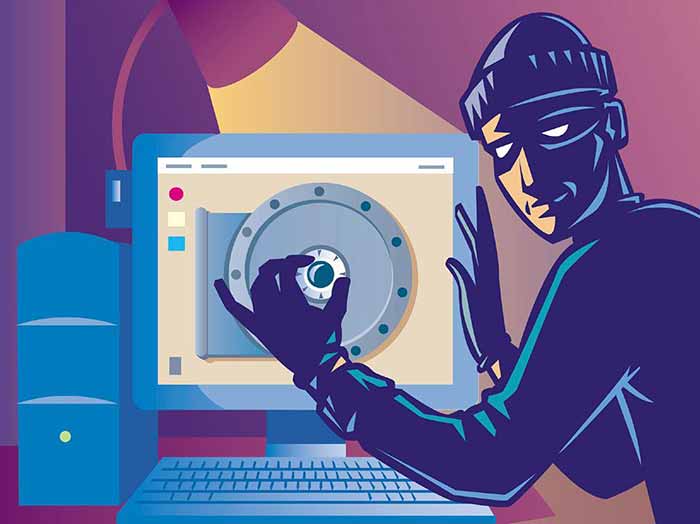 We can't live without the Internet. After all, it has made our lives simpler and helped to connect with our loved ones instantly. However, on the flip side, the Internet has also become quite an unsafe place provided if we don't explore it smartly. Hacking been one of the major security problems is the prime concern for anyone using the Internet.
You'll get to know about some easy tips using which you can safeguard your account access. Read the list below for a smart access to your social media accounts:
Keep a separate password for all your social media accounts
The hacker will not take the time to access your accounts if you have the same password for all your accounts. Thus, keep a separate password for each of your accounts to ensure you are safe from the threats.
Make use of VPN
VPN is an acronym for Virtual Point Network which makes use of the point-to-point connection. It uses encryption and keeps your personal information safe and secure. Therefore, never forget to use a VPN for your private connection.
Make use of primary mail for important purposes only
Maintain a separate account for online shopping, reading digital magazines and newspapers to reduce the risk of hacking. This wouldn't mug up your primary account information with other every social media account.
Limit the use of free Wi-fi wherever you go
Well, we all love free Wi-fi, but here is the twist. You can actually garner unnecessary malware and viruses which would prove a major blunder to your PC or mobile phones. Moreover, your every move on the Internet can be tracked by a potential hacker thus it is recommended to limit the Wi-fi use.
Never disclose your private details on social media websites
This is a must. Personal information is not made to be available for each and everyone who follows you on social media. Restrict the people who can view your profile and make sure you do not put your private details out there.
Never forgot to logout from your social media accounts
In case, you are using a public internet connection, make sure you log out from your personal account the very moment you are leaving it. Other people might access your profile with no prior information which can actually pose problems for you.
Switch on privacy settings for all your accounts
In order to limit the number of people you can see your social media profile, make sure you refresh the privacy settings of your account time and again. Doing so would restrict the number of unnecessary visitors on your website.
Don't link your accounts
Linking your social media accounts is the biggest invitation to identity thefts, and thus, if a hacker gets access to one of your accounts, they can attack other accounts as well. So, it is recommended to not to link your accounts at all.
Always follow the two-step verification process
Most of the social media platforms have an account verification process. You get a security code through message or call which you need to fill in before accessing your account. Make sure that you don't forget to follow this before creating any online accounts.
Follow these measures whenever you access your social media accounts to ensure online safety. Hope you learnt some of the simple tactics to secure your accounts through this blog. Happy reading!
Instant Assignment Help is the ultimate destination for seeking assignment writing services, as we have made sure that all the registered students get a superior quality assignment that would fetch them A+ grades. We are currently operational in the US, UK, Australia, New Zealand and several other countries as well. All the academic writers associated with us have work experience that expands over ten years.
If you too are looking for an assignment help, then avail our services now and get exciting discounts!
You may also like
9 Prominent Marketing Mediums You Should Use to Promote Your Startup
Productive Classroom Activities for Primary School Kids
Tips to Overcome the Challenges Faced by Primary School Students
5 Popular Project Management Blogs You Should Follow to Stay Updated
Popular Greek Words That You Should be Aware of