CPM Homework Help by Expert and Professional Mathematicians
Maths is a subject that can give nightmares to any student. For this, our reformers of the education system introduced this course to prepare school students for college-level mathematics. These students, when not interested in the subject, look for CPM homework help on the internet. They end up surrounded by hundreds of pages claiming expertise. One needs to choose carefully here as they may end up losing money to a mediocre piece of paper.
The experts of our homework help CPM are well trained in the subject to have years of experience in providing such help. To be specific, they have done this for a decade now and have helped many students to graduate up to the college level.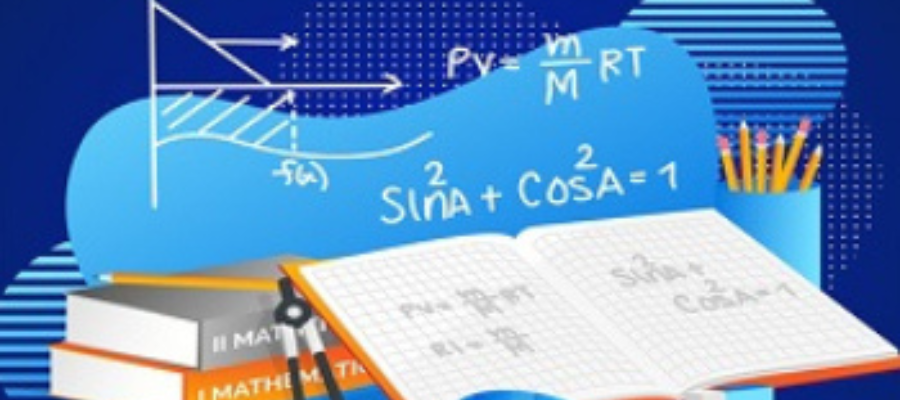 Understanding CPM from Math Homework Experts of USA
The course is designed in such a way that school students end up with a college entry-level knowledge of maths. This helps them to adapt to the advanced level of maths that is practiced from day one in higher education. Our CPM homework writing services have USA expertise that can make it easy for the students to understand the subject. Many students revise the work shared by us to learn the concepts used in work and implement them when they have live tests.
The course is based on self-learning of the concepts by the students. Teachers are seldom involved in the explanation, and students have to solve the task using "guess and check" methods. This is hard to do according to CPM homework helpers as hit and trial is not a scientific approach. Our experts have written so many such works that they can tell in seconds which concept is needed to be applied where.
Students are needed to explore and discover the critical basics of the subject on their own. This can become troubling for those who were never interested in the subject. Our USA CPM homework help writers have mastered these basics and have used them in advanced mathematics for years.
Several units are covered during the course of their qualification earning process. The scope of these units is wide, and not all students are able to keep up with the pace of it. They frequently find themselves stuck in problems that are hard to crack. For this, writers of CPM homework have broken down individual units into sub-sections. This helps in finding the section that you are seeking help with. There are 13 sections;
One-Variable Equations & Inequalities: Students are needed to solve equations using principles of inequalities that contain only a single variable. These are simple to solve but can get tricky sometimes when the basics are not strong. Our USA CPM homework help professionals have written several documents using the basics that are essential to start the course.
Linear Equations and Inequalities: The complexity of the problems increases a bit in this unit. The students are required to analyze graphs and real-world situations to come up with equations that help them analyze the trends. The CPM math homework helpers have studied thousands of such problems and are capable of providing solutions to every one of them.
Two-Variable Systems: This unit ups the ante a few notches. Systems that are governed by two sets of factors are included, and real-world situations like the flight of an object or flow of fluids become part of it. Students require expert homework help CPM to tackle such problems, and our services provide exactly that.
Polynomials and Operations: The systems become more complex as the problems start to address more realistic situations. In the real world, there are multiple factors that govern things around us. These require complex CPM homework answers to solve and are tough to formulate without mastering the previous sections.
Polynomials and Factoring: While learning to play with equations, it is important that one is able to perform simple operations like dividing and multiplying on them. This seems tough as equations are not numbers. The CPM homework help algebra writers are experts in these concepts and can handle such complex operations.
Quadratic Equations: These are the problems that have two solutions. They contain a maximum power of two on the main variable. The solutions are written in the form of square roots before one puts the values of known variables. According to USA writers of CPM homework help cca, even complex equations can be solved by converting them in this form.
Rational Expressions: These can be understood as the fraction theory applied to the equations. One can use the knowledge of factoring functions and other tricks learned above to solve these. Here, the answers of CPM homework can come in the form of fractions or whole numbers, depending on the equations. This can get confusing for some students.
Radical Expressions: These equations can contain roots of two or more variables in it. The complexity of the CPM homework solutions increases with the increasing power of the root. Students find it difficult when these equations have multiple variables in them with varying powers.
Absolute Value Equations: These are used when a variable is needed to be operated on using both its negative and positive values. This means that at all times, the equation must satisfy both these values. These are confusing for students, according to writers of homework help CPM as there can be multiple solutions to a single equation.
Transformations and Attributes: This section focuses on transforming given equations in the simplest form. This is done to make it easier to solve using standard solutions learned above. The professional CPM homework answer providers have developed various tricks to identify the transformations applied to a given expression.
Complex Equations: These are combinations of different types of equations that are mentioned in previous sections. One is required to master all sections to be able to tackle this unit. According to USA CPM homework help writers, it is not easy for students who haven't strengthened their basics in previous chapters.
Applications of Functions: This unit is related to the practical implications of the knowledge that you have gained in the subject. The students are given real-world situations, and one has to convert them into equations to analyze and solve. These can be in any form of representation like graphs, data, curves, or plain text. It is advised by the USA experts of CPM homework help algebra to pay extra attention to this unit as it will show you the relevance of the course.
Geometry: Apart from algebra, it is also an important part of the course. Students have to use the basics learned in the algebra section and imply them to figures to solve various equations. This section is known for its practical significance related to various real-world problems. The CPM homework help geometry writers have worked on many such problems. This section comes when one has completed all the sections of algebra-1. There are several subsections in it, such as;
Transformation and Symmetry: It deals with various shapes, and the relations between them are studied to find common properties. These are also used to create new shapes using the actions like rotation, reflection, translation, and dilation of a particular shape. The USA writer's of CPM homework geometry term is as the three dimensional understanding of the figures. For example, if a line fixed at one point is rotated in a plain, it forms a cone.
Relationships: Figures are studied to find out features that make them similar or"exact same" of each other. This helps in understanding the change in properties when objects are scaled up or down. Students seek help with CPM geometry homework as they get confused when figures similar but don't like each other. This can be solved using some basic principles of the course.
Plane Figures (Properties): It is a figure drawn in a plane having only two axes. It can have only two dimensions, such as length and breadth or height and width. These figures are studied to draw relations between the size of sides and angles between them. These properties form the basics of 3D figures studied in higher education. The USA experts of CPM homework help CCG tern it as an essential section for students of architecture and design.
Plane Figures (Measurement): This section is used to study the physical features of plane figures. This may include studying their areas and perimeters. As one evolves to the next level, one more dimension is added, and these values become volume and surface area. Students look for geometry homework help CPM as these calculations involve several formulas, and it is hard to remember all of them.
Three-Dimensional Geometry: These figures are generated when a 2D figure is extended or rotated on a third axis. These shapes have one added dimension, which is included in all of its basic measurements. The writer's of CPM core connections geometry homework transform the perimeters into surface area and the area into volume. The curves and lines turn into surfaces, and the vertices turn into corners.
Tools of Measurements (Theorems): There are several standard formulas that have been developed over centuries to study the properties of figures such as Pythagoras Theorem. There many more complex ones also. A student looking for ccg homework help CPM needs to learn these to implement in situations to simplify complex figures. There are also some properties governed by the rotations of angles called trigonometry.
Geometric Constructions: This section of CPM tasks the students withdrawing figures based on the instructions provided in the problems. This helps students to analyze the properties and understand the relations between lengths and angles. Students often wonder, who can do my CPM homework help with all the figures drawn perfectly?
There are several other sections that are important for completing this course with flying colors. But when students are involved in other activities, they often search 'write my CPM homework' on the internet to get assistance in the task. They are afraid of making mistakes that may result in downgrades.
Here are some errors that plague students and ruin their work. These errors can occur unknowingly or because of a lack of subject basics, according to USA expert writers of CPM homework help cc3.
How to Write my CPM Homework Answers Without Errors?
Students are busy people and can get easily distracted when they have a lot on their plate. These distractions can result in errors in their work and may result in loss of grades. This can be avoided by learning from your mistakes and identifying the common errors that are found in your work. The professionals of homework help CPM have identified such mistakes and have laid them out with prevention tips.
Calm Surroundings: It is important to find a workplace that has minimum disturbances in the vicinity. CPM homework answers are written in a structured and step by step process. Disturbances can easily break your flow of thought and make you commit silly mistakes. If one wants to write a flawless solution, they need a calm environment around them to avoid these errors.
Notes for Basics: One needs to keep in handy notes that include basic formulas and theorems related to the subject. The problems in this subject make use of all that you have learned in the past. It is easy to get confused when there are so many things to remember. The USA experts of CPM homework help cc2 have written so many documents that they have all these basics on their tips.
Learn from Past Work: Try and solve the tasks given to you and compare them with correct solutions. This will help you in understanding your mistakes and areas that you need to focus more on. You can also go through the documents provided by USA writers of the CPM homework writing service and find out the tricks that you have missed.
Consult the Professor: Though this course has much less involvement of mentors in the learning process. The students have to develop their own methods to simplify the problems and develop answers. Still, one can approach the teacher for help. The writers of CPM homework help have practiced these topics for years and can provide top-notch consultation to students in need.
Understand the Practicality: Many of these CPM homework problems are based on real-life situations or can be related to one. This makes it easy for one to picture the equations at work. They can analyze their solutions with reality and get an approximate structure of the final answer.
This brings us to the final point of getting the best online CPM homework solutions in the USA. Students get confused between several services and find it hard to determine whom to approach.
A student ordering some work deserves the best of the services, and it is not provided at all the online portals despite the promises. Service must be accompanied by features that enhance your experience of getting CPM math homework help. The writers of Instant Assignment Help have a decade of experience, and there is no doubt about their expertise. But the real feather in the cap of the service is the features that accompany these expert writing skills.
Where Can I Get Best Homework Help CPM in USA?
Students often find themselves in trouble as this course is meant to raise the level of understanding of the subject. One has to achieve the level of college, and it should reflect in one's CPM homework answers. The professors look for that maturity and discipline in your work and evaluate it based on it.
According to the experts of CPM homework help, one needs to pour out its knowledge and grasp the basics of the subject. The purpose of these tasks is to make you ready for college-level maths, which is much advanced than in schools.
This brings in the need for CPM homework writing services, which can provide you with the best answers. There are some qualities that one must look for before choosing a service. The writers of Instant Assignment Help have been providing this for a decade now and have won the trust of thousands of students.
Their writers of homework help CPM have provided students relief in the transition period when they graduate from school to college. Along with their writing skills and expertise in maths, there are several features of the service that attract more students.
24*7 Customer Support: The executives of our customer care are available around the clock to help students in trouble. They will answer your every query regarding help with CPM homework at any time of your choice. They are available both on-call and chat for you. One can also request a callback from them if you want.
Quality of Experts: Our experts are familiar with all kinds of branches in the subject and have practiced for years to achieve perfection in it. They can provide specific sub-branch-related help like CPM homework help algebra. They also know that there are submodules present in the course that have a different approach towards the task. They are fully capable of providing chapter-based services like CPM homework help cc1.
Quality of Work: Our CPM homework writers online are committed to providing the best work to the students. They never take it easy, even if the task is simple. They try to do it most innovatively and uniquely to make every task extraordinary. They have studied the subject for years, and the level of this course is not even college. But this doesn't mean that the CPM Homework writing task is not important for the students. This understanding makes them more focused on it and give you the best they have got.
Money-Back Guarantee: Despite all the efforts of a writer, sometimes students seem unsatisfied with the work. This can happen because of several reasons, and we understand them. To serve every student to the fullest, we have introduced a money-back guarantee with our CPM homework help service. This gives you full freedom to revise our work and demand the money back based on the merits.
100% Plagiarism-Free: The writers of CPM homework writing service are working years in the field, and one has never come across an unoriginal work. They pride themselves in the fact that all the documents provided by them undergo plagiarism check, and a free Plagiarism report is attached with them to prove the credibility of this claim. They understand that copying is dealt with strictly in the institutions and have never put any student in this situation.
Quick Delivery: We start working on your task as soon as it is provided. Our CPM homework assistance writers take every deadline seriously and strive to deliver the work much before it. We understand that one may need to revise the work before they submit it. For this reason, we also provide unlimited revisions in your document for free. You can bug us with changes until you are satisfied to the core. You can inform us about the changes in the guidelines and expectations of the examiner at any stage of the work. The writers of the CPM homework help service will make sure that everything is up to the mark.
There are several other features that make Instant Assignment Help the most trusted service available online. You can explore more of our services and find exciting offers and discounts for your next order. These offers have been curated, keeping in mind your requirements. You can also find festival offers that can enhance your experience in the holiday season. So, what are you waiting for? Seek homework help online and grab exciting deals.
Are you still confused about hiring our CPM homework help writers? You can visit the samples & writers sections to learn more about their expertise and qualifications. Once satisfied, you can order your next document with a single click of your mouse.