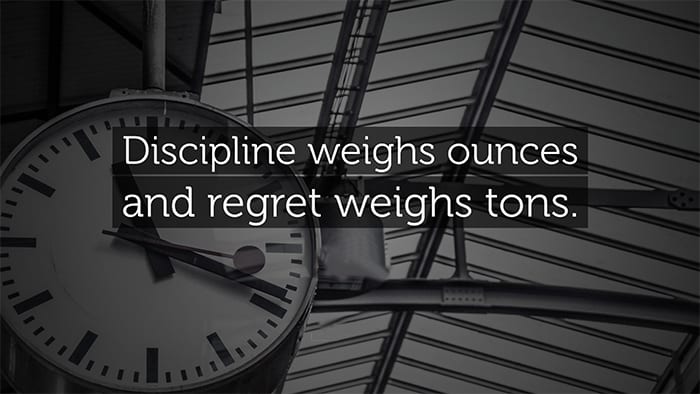 We can't be considered well educated if we are not disciplined. In fact, life is best enjoyed when discipline is maintained. It is the quality to behave in a controlled way which consists of obeying rules and regulations. It is of great significance in every walk of life. The absence of direction and regulations can result in disorder and chaos. It is the core basis of every individual's progress, and its presence is indispensable in all spheres of life. In a student's life, it is requisite to gain academic achievements which is impossible without being regulated and controlled. Yes, it is true that discipline is the fruit of devotion and punctuality. Hence, it helps students to stay healthy and attentive which is good for the growth of body and mind. In this blog, we have highlighted the key importance of discipline in a student's life.
It motivates you
Discipline is crucial in students' life as it acts as a pillar to build their career. It encourages them to stay motivated and work hard to achieve academic goals. Scholars need discipline to avoid some of the allures of college that inhibit their academic success. Being disciplined helps you to stay focused and determined in pursuit of achievement of an educational goal.
It assists you in scheduling
Discipline brings stability and consistency to students' life. It helps them to focus on their priorities. Those who follow a proper schedule and manage their time wisely are more active and productive. It's no exaggeration to say that being disciplined is a sure-shot way to gain success in the academic career.
It helps you score better grades
It is often said that disciplined students tend to score better grades and gain more benefits from their classes as well. It is a definite route to success as it gives you the power to stick to your goals and work hard to accomplish them.
It makes you understand the value of time
Discipline teaches students to be hardworking and respectful. We all know the fact that " Time waits for none." Discipline teaches us the value of time. As a scholar, it is advisable to make a habit of sticking to a timetable otherwise deadlines will make you appreciate the importance of time. When you start to appreciate the value of time, life becomes more productive and channelized.
It teaches you the difference between right and wrong
As we all know, discipline is of great importance in all walks of life. It helps the scholars to differentiate between what is justified and what is against the code of conduct, law, and society. Inculcating discipline helps us to prosper in all areas of life.
These were some common benefits of discipline that can lead you toward a healthy academic life. Hope you enjoyed reading this blog!
In case your pending assignments are troubling you, leave aside all your worries and approach us for the best homework help. We, at Instant Assignment Help, consist of highly qualified and experienced team of professionals who have so far assisted so many students in providing the best homework help services at most affordable prices.
Hurry up! Place your order now and don't forget to take the benefit of some exclusive discounts and deals provided by us.
All the best for future endeavors!
You may also like
Importance of Economics and Advantages of Pursuing this Course
These 5 Things Will Happen If Oxygen Disappears from Earth for 5 Seconds
This Is How the Whole World Goes Irish on St. Patrick's Day
How to Write an Effective Introduction of an Assignment?
How to Write Education Essay