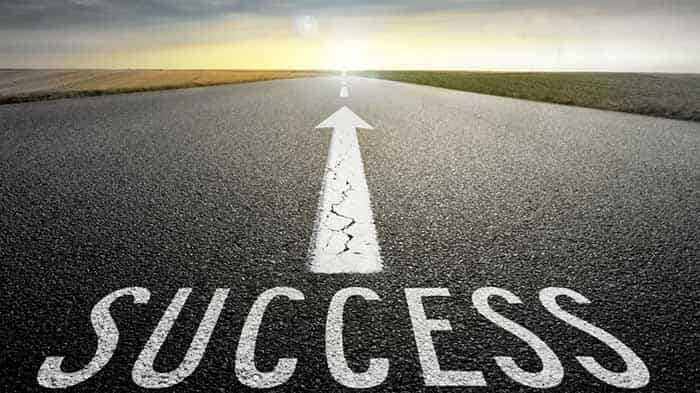 How do we relate to success? Well, there might be different answers as we all have different perspectives about things and our definition of being successful vary according to our interests. However, the attributes or traits that a successful person possesses are slightly the same in each case, and so we have come up with this blog to make you aware about the same.
Read the points listed below to make yourself aware about the traits which you need to include in your personality to be successful in life:
They are self-aware and know themselves well
It is imperative to have the knowledge about your strengths and weaknesses and how you should improvise on yourself to keep growing personally and professionally. Always make sure you know what you are lacking in that is preventing you from achieving your desired goal. Hence, self-awareness is the primary step to be successful.
They believe in the positive and realistic side of things
It is necessary to keep a perfect balance of positive and realistic attitude as you should deal with things more practically than emotionally if you wish to be successful. Embrace the ups and downs and learn something from them every single time you face challenges. In this way, you would be able to know yourself better.
Successful people speak their mind
It is alright to be opinionated and put yourself forth when it comes to your work. Take a sensible take on things and consider thinking from different perspectives as it is essential to do your work with full dedication. You should feel free to give your ideas and thoughts when it is required and at the same time listen from others as well.
Successful people build their mental toughness
Everyone is bound to face challenges and obstacles in life. But, one can overcome the hardships with hard work, resilience, and tenacity. Surround yourself with positive people who can see things from a different perspective and can give an insight into their life through the life experiences. Be mentally strong and achieve the goals that you have set for yourself without fearing about the results.
Successful people are self-assured
Confidence is the key to anything, and successful people make sure that they have the tendency to face fears without getting distracted. Do not try to compare your progress with the others and track down your own as to access how have you grown personally over time.
Being successful is a process and requires a perfect balance of interpersonal and organisational skills. One always needs to work extra hard and find one unique quality in their personality that would make them stand apart from the rest. We hope that this write-up might have helped you gain some significant knowledge on how successful people do things in a different way and accomplish the goals which they truly want from their life.
Instant Assignment Help is solely dedicated to providing the best assignment writing services to the students based in the US, UK, UAE, New Zealand, Malaysia and several other countries across the globe. Over time, we have reached out to a large number of students at different academic levels and have helped them in various subjects that are a part of the university curriculum. We offer affordable services so that students don't have to worry about the budget and can avail professional help at the same time.
You may also like
Ten Simple and Effective Ways to Increase Your Willpower
Are Strong Customer Reviews Enough to Rely on Affordable Assignment Help?
6 Study Habits of Successful Students You Must Know
10 Benefits of Studying in a Different City from Your Homeland
Simple Tips to Succeed in Your College Life