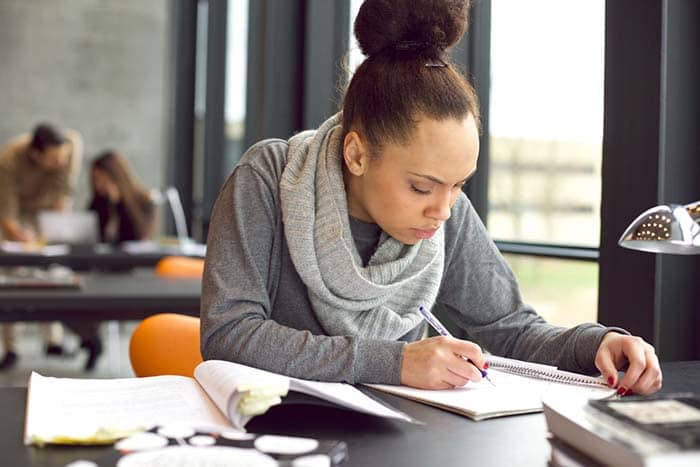 Ever wonder what makes a student score top grades? If you're on the brink of giving up on your dream of doing exceptionally well in studies, then you must put everything aside and read this blog in full. No matter how hard you try, there's always someone who scores better grades than you. Well, maybe you're not doing certain things which other successful students might be already doing. Here are some useful study habits that can change the course of your failed academic life:
1. Follow a Time Table
Making a time table is easy but adhering to it is a challenge. If many a time you have worked on it but have miserably failed at following it every day, then this is one habit you need to change now for scoring better grades. The secret behind the success of your classmate is a planned time table which he/she never fails to abide by.
2. Take Short Breaks
You can rest assured that this habit won't interrupt your study routine. Many students hold this misconception that taking short breaks in the middle of study hamper their focus and concentration, but that's not true at all.
It has been scientifically proven that the more time students spend in front of books, the more stressed and anxious they feel. To re-energize, relax and refresh the worn out mind, it is essential to take short breaks which eventually leads to better results and higher productivity. Try this hack as it will undoubtedly lead you to become a successful student.
3. Prepare Study Notes
To retain the information in your brain for a longer time, you can make a habit of writing notes while studying. Students who write the essential points and maintain the study notes are less likely to forget the details while taking an examination. Make sure you keep a notebook with yourself every time you sit for studying to jot down the main points. By doing this, you also make your revision process easy.
4. Take Proper Sleep
The biggest reason behind witnessing a failure from time to time is fatigue. For proper functioning of mind & body, it is vital to take at least eight hours of sleep. When you rest properly, you don't doze off in the middle of the lecture and grasp the topic being taught by the teacher more appropriately. Therefore, the better you sleep, the more productive you become. Do not compromise your sleeping hours as lack of rest might pose a problem for you.
5. Overcome Doubts
Those who frequently ask questions in order to clear their doubts and actively participate in the classroom discussions perform better than those who passively listen to the teacher without having an urge inside to know and learn more. To grab the desired success, better immerse yourself in questioning to seek in-depth knowledge of subject topics.
6. Seek Expert Help
Successful students never shy away from taking professional help whenever they encounter any difficulty while writing assignments or understanding the complex concepts of any subject. To score exceptional grades, you too can take assignment writing services from the experienced academic writers of Instant Assignment Help.
We hope that the study hacks stated above would prove beneficial for you and make you a successful student like the one in your batch.
Instant Assignment Help is an online assignment writing service provider which aims to deliver well-written academic documents to those in need of writing support. If you wish to approach us, then contact us at any hour of the day.