Being at school or college, students are involved in a lot of activities so that they can balance the workload and be social at the same. Activities apart from academics are extremely necessary for a student as they need to develop an all-round personality in order to emerge as a successful person in the future years. In this blog, we have discussed some of the ways in which you can manage both of these activities at the same time and that too effectively.
Read through the points mentioned below so as to know how you can manage this daunting task of balancing activities:
1. Prioritise what is important
Prioritising the everyday tasks will make it easy for you to focus on what is important and needs to be done first. Imbibing this habit will make you productive, and thus you would be able to complete your tasks within a short period of time. Also, give significant time to the lengthy tasks as they need more of your attention.
2. Allot specific time to each of these activities
While studying, focus on it completely and do not think about anything else. On the other hand, if you are doing something else keep yourself involved in it and complete it to the fullest potential. You will have to be disciplined so as to create a balance between your academic work and extra-curricular.
3. Learn to be focused
Focus is necessary to achieve your goals so that you finish something with perfection. Take help of meditation to get your concentration to the right level. Also, avoid distractions while you are working on something as in this way you would be able to finish the given task fast and with complete efficiency.
4. Follow the routine but be flexible
Never leave the task for the next day as it would only add up to your workload. Always be consistent about what you are doing and follow a set routine while working. However, there might be times when you might have to be flexible and do something else first, so be ready for the changes as well.
Balancing various activities at the same time need a bit of smartness instead of hard work. Hence, you should be able to manage these tasks in order to be productive. Never compromise on the quality of work that you are doing and make sure you are consistent in your performance. We hope that after reading this blog, you might have gotten some insight as to how you can juggle these two things well.
Instant Assignment Help has been providing assignment writing services to the students enrolled in the various degree programs and located in the US, UK, UAE, Australia, New Zealand, Malaysia and several other countries across the globe. Over time, we have successfully established a wide academic reach and have made a positive impact on the students across the globe. We aim to bridge the gap between global professionals and scholars by bringing them closer through a common online platform so that the latter can discuss their assignment writing issues.
You may also like
4 Tips for the Students to Maintaining Mental and Emotional Well-Being
Five Literary Spots in London That Every Book Lover Should Visit
An Effective Way to Achieve Personal and Professional Excellence
Life Lessons You Must Learn from the 'Despicable Me' Cuties
Eid al-Fitr: Lesser-known Facts About the 'Festival of Breaking the Fast'
Fill Your Requirements & Get Professional Help
Latest Blog Posts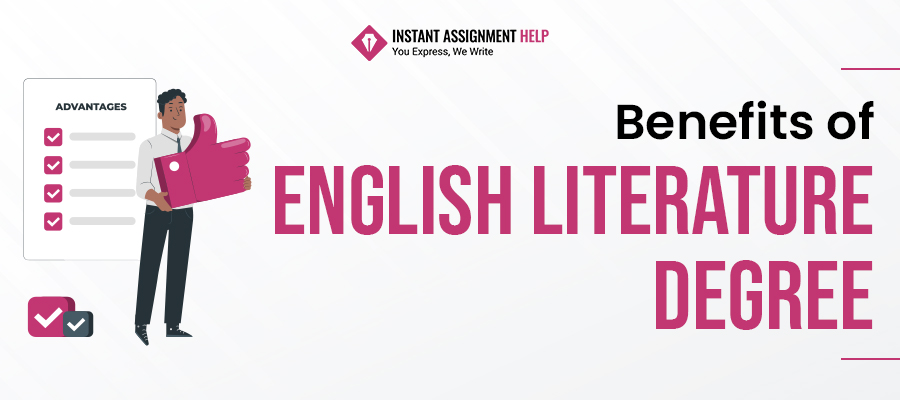 A Short Guide on English Literature Degree
27-11-2023
9 minutes
10030 Views
Black Friday: Get to Know What You Have Been Missing Till Now!
21-11-2023
9 minutes
181 Views
View All Blogs