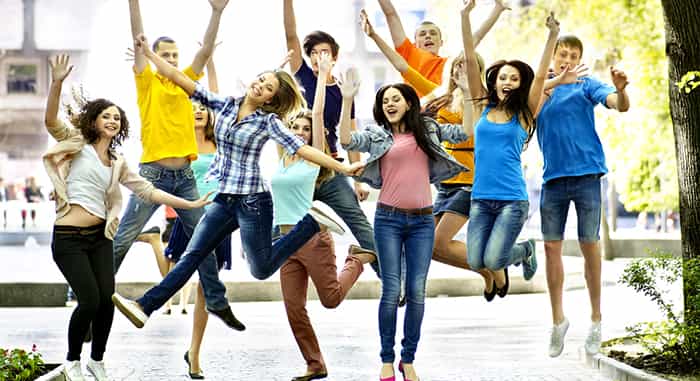 College is one of the most exciting yet challenging times in your life. While you get to enjoy the real independence in exploring your life the way you want, there are so many things to do, and you need to balance them properly. You have your academic workload, your growing social circle and all their activities, career decisions to make, your physical fitness to monitor, and your spiritual wellbeing to nurture. And if you fail to manage them properly, it may lead to severe consequences such as poor academic performance, health issues as well as mental and emotional unrest. So, here we bring to you some secret tips that will allow you to excel in college while still experiencing all that college life has to offer.
Set realistic academic goals
Setting realistic goals and objectives helps you to be motivated and disciplined. One important thing that you need to consider here is that your goals should neither be too high that you end up wearing yourself out, feeling disappointed for not achieving them; nor too low that you have too much time left on your hands when you achieve them.
Learn to study effectively
Your education at college involves more than reading books, so learn how you can study and prepare for exams for the desired outcome. Spending too much time while reading books can actually lead to burn out. Moreover, too little studying can also lead to disaster. So, along with realistic goals, develop a study schedule that works best for you.
Avoid Procrastination
The habit of constant delaying in your academic duties is one of the biggest reasons for feeling stressed and lagging behind in scores. So, develop a system for managing your time and follow a routine that has a proper share for eating, exercising, studying, and socialising.
Eat well and exercise regularly
Eating a nutritious diet has a positive impact on your physical and mental health. So, avoid the empty calories of junk food and strive for eating healthy stuff. And do include more fibre based food items such as fruits and vegetables. Besides this, exercise regularly as performing physical activities has many benefits such as increase in blood supply to the brain which results in better memory, reasoning, and concentration. Moreover, the endorphins your body releases after exercising are great for relieving stress.
Set your priorities
A college student is often loaded with too many tasks along with their academic projects such as games and socialising. It is obvious that you cannot concentrate on all these things together. So firstly, learn to recognize the things that are important to you and those that don't have much impact on your life. And, allow your time on all those activities as per the order of priority.
Socialise for genuine benefits
There are many social groups on a college campus such as football group, theatre group, and writers' group. And it is often observed that students often join a group with like-minded peers. While socialising with good people has many benefits such as sharing of ideas, enhanced problem-solving skills, and learning team spirit, but it is required that you do not waste your time in a group that does not hold any benefit for you. Moreover, you should not be too much indulged in spending extra time in group activities.
Do not hesitate from seeking help
One of the great things about college is that you have access to all sorts of professional assistance as you can turn to your professors, academic assistants, health clinic, and counseling centre for the assistance you need. Do not hesitate to ask for help and seek support as early as you can. Don't be embarrassed; we all need help at times, and that's why all colleges have these resources available to you.
Hope you like these ideas and will stick to them properly. You must keep in mind that all these tips have the interconnected impact, so it is quite necessary to practice them all. If your college assignments are obstructing you from focusing on these tips, then Instant Assignment Help will help you out. We have the best team of academic writers to provide you with the high-quality assignment writing services at the most reasonable prices.