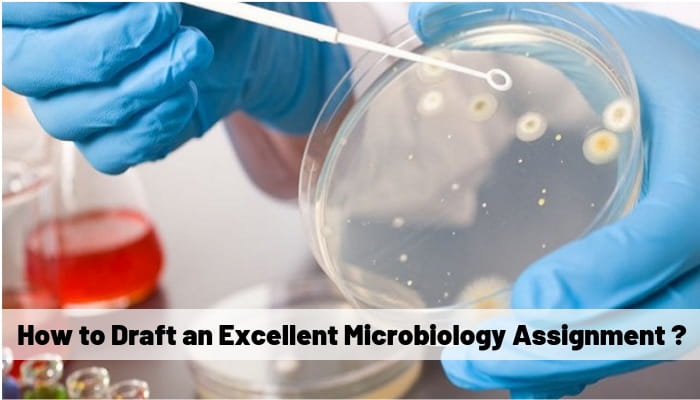 Students enrolled in microbiology courses are given to write assignment on it. But, most of them fail to get good grades because they are unable to use correct writing style in their academic paper. Scientific writing is necessary for students of science.
While writing microbiology assignments, students come across many issues like lack of time, lack of skills, no interest in writing on given topic, complicated concepts of the subject, etc. This is the reason why students seek microbiology assignment help from Instant Assignment Help. We, being one of the prominent assignment writing service providers in UK, are always happy to help students with their writing tasks. Our writers have provided here some assignment writing tips to students before they start to write their microbiology assignment.
7 Scientific Assignment Writing Tips from the Experts
1.Use active and passive voice appropriately
It is generally said that any write-up should be written in active voice. But in case of writing an academic paper related to science, it should have usage of both the voices i.e. active and passive.
Most of the students face difficulty in using passive voice appropriately in their document. Due to this, they end up getting low grades in their assignments. Here are a few area, which you need to write in passive voice.
When writing a procedure or method in your assignment.
When it is important to position the main point of a sentence in the beginning.
For example: "Carbohydrate is produced by green plants in presence of sunlight."
2.Use strong verbs and avoid pronouns
Be clear while using your pronouns. If you use pronouns like this or that and latter or former, the reader will have to go to previous paragraphs. Use strong verbs like predict, assume, etc. to keep your reader engaged in your document.
3.Avoid repetition
Generally, it is observed that students accidentally write same information in their assignment in different ways. Reading the same information, the reader gets irritated and it may also lead to negative marking in your assignment. You may avoid it by drafting an outline of your microbiology assignment and then start writing the assignment. Further, it is better that you recheck your assignment in the end and correct all the mistakes in it.
4.Avoid jargon and improve your vocabulary
Trying to write different words instead of using same old is better. But, that doesn't mean you should use the words you have no knowledge of. It is advisable that you start reading as it will help you increase your vocabulary and improve your writing skills.
5.Define term or phase of argument
The most important thing when preparing a microbiology assignment is that you need to clearly define the evidence that supports your argument. Further, you need to be very precise and accurate in answering the questions raised in the introductory paragraph of your assignment.
6.Use transition for connectivity
Many students face difficulty not only in writing but also forming connectivity between the paragraphs. Thus, it is suggested that you use transition phases or words in the beginning and at the end of paragraphs to create consistency in the flow of the information in your assignment.
7.Organize your thoughts in logical manner
To organize your ideas and thoughts first, you need to create a background for the same in your assignment. Just remember if you need to include your ideas in the middle of the assignment, then you need to mention brief of the connecting information from where you got that.
Well, these were a few tips that you should follow to improve your scientific writing skills and draft an outstanding microbiology assignment. Furthermore, here are a few steps suggested by our experts that you may follow to write an excellent microbiology assignment.
Select an interesting topic that interests both you and your professor.
Carry out in-depth research and draft an outline of the whole assignment.
Create an appealing title.
Write an engaging introduction, informative main body, and a justifiable conclusion.
Proofread your assignment thoroughly and edit it properly to make it flawless.
Properly cite the sources in your assignment and remember to double check the same.
It is sure that after following the steps suggested by our experts you will be able to write a better assignment on your own. Moreover, considering the above-given tips on scientific writing will help you improve your writing skills. Even, after following these steps and tips if you face any issue, just seek microbiology assignment help from our website.
You may also like
Scientific Predictions That Actually Came True
Popular Science Facts That Aren't True
Scams That Are Targeted at University Students
5 Amazing Things You Can Do to Save the Endangered Species
100+ Satire Essay Topics to Leave Your Audience Laughing