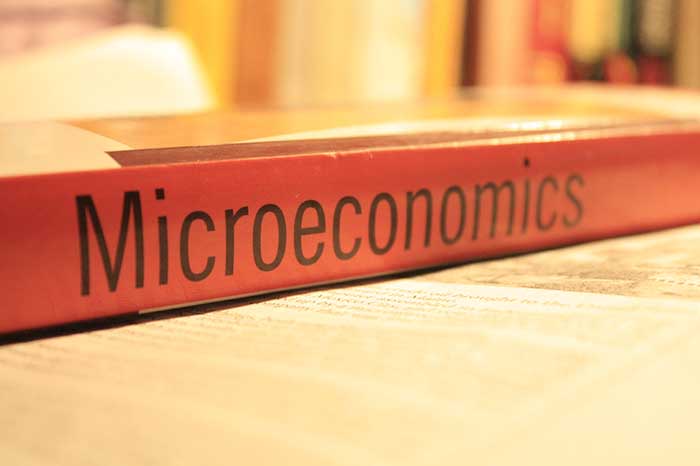 Economics is an essential field of study as it is concerned with how businesses, government, society, households, and individuals distribute the resources. It involves understanding different policy options, examining statistics and evaluating their end results. Economics is divided into two categories- Microeconomics and Macroeconomics. Today in this blog, we'll discuss some of the terminologies of Microeconomics that are commonly used by economists.
Microeconomics deals with the behaviour of people and organisations in decision-making regarding the allocation of scarce resources. The key theories studied under this subject are demand, supply, market equilibrium, elasticity of demand and supply, consumer and producer surplus, production decisions and economic profit, scarcity, possibility, opportunity cost and forms of competition. The Microeconomics assignment help experts have listed down a few basic terms of Microeconomics that every Economics student must know about. So without further delay, let's get started!
Demand
Demand is a principle that explains a customer's need and willingness to buy any good or service at a certain price. The increase in the price of products will decrease their demand, on the other hand, when the price of goods decreases, the demand will increase. The inverse relation between price and demand of goods or services is known as the Law of Demand.
Supply
Supply is an economic concept that describes the quantity of goods and services which are available to the consumers. It is the producer's desire and ability to provide a product at various price. An increase in the value will upgrade producers' revenues, so they'll be eager to supply more whereas the decline in prices will reduce profits, and so they will supply less.
Elasticity
Elasticity can be calculated as the percentage change in quantity divided by the percentage change in price. A good is considered to be elastic if the change in quantity demanded or supplied also creates a change in price. Inelasticity of a product is when the change in price does not affect its demand or supply.
Elasticity = % Change in Quantity ÷ % Change in Price
Monopoly
A Monopoly can be described as the state where a single organisation is the one and only supplier of a particular commodity. Prices in monopoly market are steady as there is only one enterprise and no competition. Due to the absence of competition there are huge profits which lead to high number of sales of goods and services.
Microeconomics is a subject that prepares scholars to identify the aspects of various markets and analyse the performance of organisations regarding price and outcomes. In this degree course, they will learn how people take business decisions to increase profits in the economy.
We hope that you've found this blog informative and must've helped you understand the basic concepts used while studying Microeconomics. As a student, if you feel the requirement of hiring a professional writer for your academic paper, then you can take help from Instant Assignment Help. We have experts who provide assignment writing help to college-goers so that they can submit excellent academic documents without any fuss. So, hurry up and grab the opportunity to secure top-notch grades without putting your hands into the tedious work of assignment writing.
You may also like
Know About the Foods That Are Banned in the US
Architectural Works That Will Leave You Awe-struck
4 Ways in Which You Can Avoid Getting Distressed
Avoid Academic Stress
What Makes Our Assignment Writing Service Fit in Your Budget?