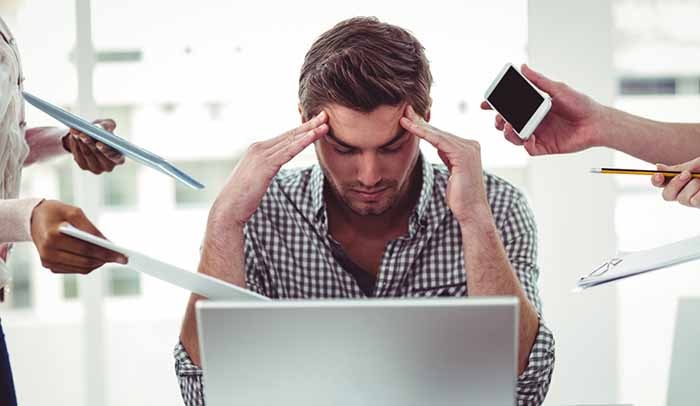 We are all bound to take stress at some point in time due to the unwanted circumstances which we cannot avoid. However, by balancing your state of mind and focusing on the positive, you can avoid situations which can lead you to take the stress. In this blog, we have discussed some of the ways in which you can prevent taking the extra burden and pressurising yourself way too much.
Here are some of the tips with which you can relieve yourself from taking stress due to an uneventful day. Take a read through the points below to know more:
Be a forward thinker
Do not keep mourning over what has happened and look out for solutions for solving the issue that you have been facing. Take every day as a fresh start and do the things with equal zeal and enthusiasm. Moreover, at times of ego clashes, stay calm and convey your idea in a better manner so that you do not get into a word fight. Try to avoid negative situations and stay positive from your side.
Divert your mind by doing something productive
If you are getting negative thoughts consistently, then you should rather focus on doing something productive. Never pressurise yourself way too much and stop thinking about what has happened. Rather focus on what better can be done to make the things right. Do something that makes you happy such as listening to music, watching your favourite movie or anything that would distract you from assuming something negative.
Stop Overthinking
The biggest problem with most of us is that we overthink about a certain situation which at a lot of times is not the reality. Train your mind to stop this as you would only land up getting more distressed by making up negative stories which don't matter. Instead, talk about your situation with your family members or friends and try to discuss your issues with them as you would feel relieved after doing this.
Sort out your issue with the person if you are getting bothered
There are times when we get bothered after indulging ourselves in a fight with someone. And the best way to solve this issue is to converse with the concerned person regarding this issue and sort out your problem. If you feel that you are not wrong on your part, do not apologise from your side as then the things fall on self-respect. But if you feel that it is your mistake, then talk to the fellow person and sort out the issues as soon as possible in order to free yourself from the unwanted stress.
Stress can be avoided if you focus on the good rather than overthinking about something way too much. We hope that with these above-mentioned tips, you would be able to grasp an idea as to how you should avoid getting anxious and focus on making your future better. Happy reading!
Instant Assignment Help provides the best assignment writing services to the students based in the US, UK, UAE, New Zealand, Australia, Malaysia, and several other countries across the globe. With our team of assignment writers, we have successfully garnered positive appraisals for the research work that we do on all the academic papers and have helped them secure excellent grades. Our services are user-friendly and offer you the best writing services that would surely help to impress your professors.
Get hold of our services today and avail exciting offers on your order!