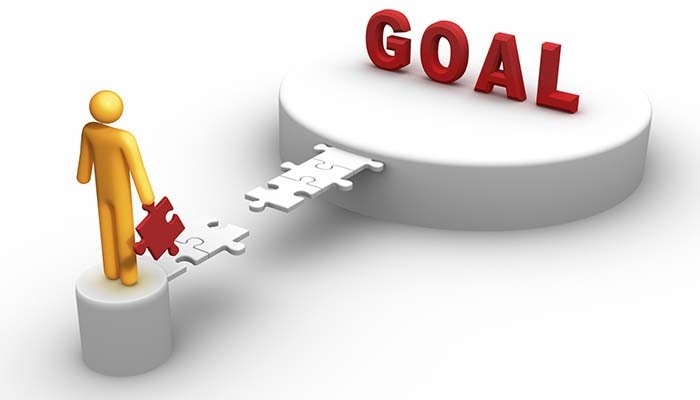 We all have goals - be it big or small and there is always something that we aim to accomplish at some point or the other that motivates us throughout our lives. And so, to fulfil our dreams and keep us on the right track, there are certain elements which need to be remembered during the process. In this blog, we have incorporated some of the approaches which can help you in the long run.
Here are a few things which you need to remember before planning out your goals. Take a read through them to know more:
Know your goals clearly
First and foremost, you need to envision what you desire to become and how will you achieve that feat. Although, you never know what challenges might await on the go, always make sure you are prepared to face them under any circumstances. You need to protect and nurture your dream to be able to accomplish what you truly desire.
Create a planner to check your daily progress
The step after setting your eyes on the goal is to maintain a planner of things which are on priority for a particular day. It is your everyday input that counts to the final output hence make sure you make the most of each forthcoming day effectively. Set milestones for yourself and achieve them bit by bit without procrastinating and being assertive on your part.
Be ready to take risks
Do not fear away from taking risks as they are a part of your journey. Doing so will make you work for something from scratch which will ensure that you have complete control over what you are willing to achieve. Even if you have never done something before, push yourself out of the comfort zone and be ready to face challenges that will help you grow professionally and personally.
Take inspiration from others
Your inspiration can come from anywhere, so choose who you aspire to become at the end of the day. Learn from the people who have been in the leadership position and have done their job really well. You can refer the videos and check the body language as to how they present themselves and the way they converse with the peers.
Keep a regular check on your performance and give yourself small rewards
Keeping track of your progress will help you realise the problems which you are facing and how to analyse them on a regular basis. You must know that it is important to be aware of what you are doing to reach towards your goal and keep moving forward to the next level so that you do not fall short on gaining new experiences.
Always remember that it is alright to make a small progress if that is how you wish to keep the pace of things. Never compare yourself with others and rather judge where you stand and track down if you are doing the right things that would lead you towards the goals. Hope this blog has given you some insight into the way you should plan out your goals effectively.
Instant Assignment Help has successfully established itself as one of the leading assignment writing services in the US, UK, UAE, New Zealand and several other parts of the globe. With our team of professional writers, we have sorted out a large number of assignment writing issues faced by the students across different education levels. If you are one of those students who is willing to take expert guidance in completing their academic papers, then you can consult us for the same
You may also like
4 Academic Writing Styles for Your University Assignment
3 Things Students Must Give Up to Acquire Academic Success
8 Useful Tips to Write an MBA Assignment
7 Mistakes That Can Make Your Resume Look Unprofessional
7 Most Influential Historical Events That Shaped the Modern World