Writing an assignment is not a big deal. With correct sources and perfect plan, anyone can become a pro in writing matchless assignments. However, you need to make a plan first to write an assignment. The plan will help you in figuring out the sources that you are going to use, the things that you are going to require, etc.
Let's see what a plan is and how you can make one for yourself.
Drawing a Plan for Completing your Assignment
Make a plan by reading the questions that are assigned to you.
Set a time limit for everything. Set a time for your research and the time that you will consume in writing your assignment. If you set everything with time, then you will be able to submit your paper within the deadline.
Make a list of all the sources that you are going to require to provide accurate information.
The skills that you require to complete the allotted writing task.
If you are not clear about the topic, then call your professor to have a translucent idea.
Divide & organize your task to manage it in an easy way.
Analyzing the Assigned Question
Before you answer the question in your assignment, it is important to understand it first.
Make sure you have a brief idea about the question and understand it's importance.
Try to rephrase your question. Use the language that you understand. It is the most comprehensible way to understand the question.
If you don't understand the question, then use a dictionary to understand the words. You can even take the help of the Internet to get useful meanings.
Write on a paper that what the assignment is all about and what you need to do to answer it in a perfect way.
Drafting an Outline
The structure is very imperative to write an outstanding assignment. . So, first start with a structure.
A perfect structure includes a captivating & interesting "Introduction".
After the introduction, you need to include a section called "Discussion." You can divide this section into number of paragraphs. Give relevant examples, data and evidences to support your discussion and try to provide your perspective.
"Conclusion" is another important part of your assignment. Include all the important points in the conclusion to make it more interesting. You can even rephrase your statements to sum up you idea.
However, it is the general structure as various assignments contain various formats and structures, so it depends on you that what type of structure you want to provide to your assignment.
Finding the Accurate Information
To make your assignment stand out in the crowd you need to provide accurate information in your assignment and to do that you need to do in-depth research.
Write all the important information.
Gather matter from your academic books and take the assignment help UK from the Internet.
Make sure you only use reliable sources so you can provide reliable information.
Make a list of all the sources that you are using. This will help you in comparing notes.
Writing your Assignment
After collecting all the information, you can start writing your assignment.
Use your roughly formed draft and take ideas from there.
You already have the structure, so you don't have to worry it. Keep the structure in your mind.
You have prepared a list of all the sources that you have used. Include it in your section called the "Bibliography."
Keep your mind fresh while writing your assignment and try to present your point of views as well.
Proofreading & Editing
To make your assignment error-free make sure that you proofread & edit your assignment.
Correct all the spellings & grammatical errors and keep the document clean.
Run spelling check software to pick up the mistakes.
Delete odd sounding sentences this will improve the quality of your document.
Suggestions:
Keep reading books and keep yourself updated.
You can use assignment service UK to decrease the academic burden and get a professionally written assignment instantly.
Tips for how to write an assignment:
Use professional fonts like Georgia, Times New Roman, etc. and keep the font size to 12
You may also like to read: Tips to score better grades by writing an effective assignment
Type Your Requirements & Get Professional Help
Price Start From
USD 6.27
Latest Blog Posts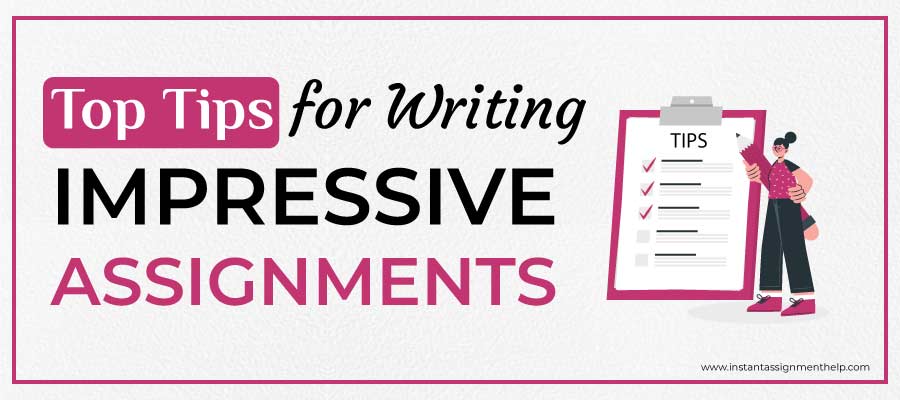 Expert Tips on How to Write an Academic Assignment Effectively?
06-08-2022
11 minutes
30589 Views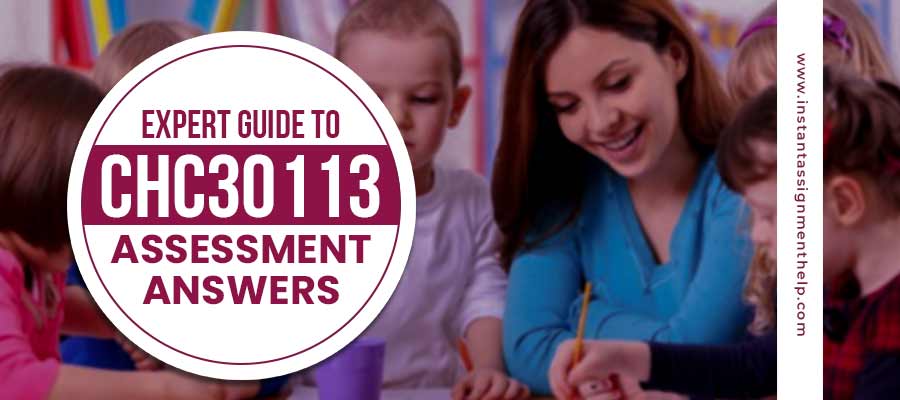 The Expert Guide on CHC30113 Assessment Answers in Early Childhood Education and Care 
23-07-2022
8 minutes
340 Views
View All Blogs