Time goes by so fast, and our 20s arrive before we know it. We are all aware of the fact that handling adulting is not as easy as falling off a log. As soon as we turn 20, we realise that there is a huge mountain of responsibilities setting over our head leaving us to feel stressed out and slowly eating away our peace of mind. So, as now you are an adult and partially mature, you would be required to manage everything on your own. Simply put, it's your childlike attitude that you better leave behind while stepping towards your 20s and should direct your life to achieve bigger and better. Let's get started!
Stop wearing childlike clothing
Are you someone who loves to wear loud colors on every occasion as you think it is your style statement? If yes, then it might sound blunt, but you should stop looking like a rainbow every time you dress up. Now it's time for you to change your clothing style. Buy some sober formal attires as they will be required to don at the time of job interviews. Select your clothes carefully by keeping the purpose and reason for donning them in mind.
Stop wasting your time in faffing around
Your time is precious, and you cannot afford to waste it in doing something unproductive and unhelpful. You are in your mid-twenties, and at this point, your focus should be on studying hard and getting the career of your choice. Spend time in forming connections with the ones who can help you reach your destination instead of making friendships with the ones who have no goals set to achieve in life.
Stop paying attention to naysayers
Naysayers are the deadliest creatures on the planet for those who want to achieve something significant in life. At this age, every young lad basks in the glory of ambitions, dreams and aspirations to fulfil in life. But the naysayers just don't let it happen, and that is why they put their best foot forward to pull you back from accomplishing your dreams. They feed your mind with negative thoughts and spare no effort to make you question your decisions. As they are cynical about everything a 20-something wants to do, they are not worthy of getting any attention.
Stop being dependent on people
You're a grown up now, and you must stop looking for suggestions and advice from the people around you on every single matter. Be someone who doesn't need other's opinions and can decide what is right and wrong for oneself. Be an independent individual whose ideas are fresh and original in line with today's time. Be reminded of the fact that now your viewpoint doesn't need approval from someone else.
Stop comparing yourself with others
It is important to celebrate who you are and count your blessings instead of keeping a prying eye on what others are up to. The reason why we suffer from insecurities is the constant comparison we do with others. Every person has a different struggle to deal with, and that is why we must never belittle our life rather appreciate it to the depth of our being.
Stop dwelling on the past
The present time or the moment you're living in right now won't come back ever, isn't it? Therefore, start making the most of your time by thinking about the present and future rather than dwelling on the past. Let go of the mistakes you committed in the past to embrace the shining future ahead. Worrying about futile things which don't even exist today is certainly a foolish act. Trust yourself and start putting efforts to make all your dreams come true.
Even if you've entered in your 20s, do not let your teen spirit die when it comes to enjoying life to the fullest. If you think academic writing stress comes in your way to relish the happy times, then contact Instant Assignment Help and take our assignment writing services at the drop of a hat. We are currently operational in the US, UK, UAE, Malaysia, Australia, and several other countries across the globe.
You may also like
Ideal Steps to Improve Management Assignment
Follow These Tips to Achieve Goal That You Have Set
4 Ways to Stay Positive Even in a Negative Situation
4 Ways in Which You Can Stay Focused During the Exam Times
Effective Ways to Stay Creative Even on Dull Days
Fill Your Requirements & Get Professional Help
Latest Blog Posts
A Significant Short Guide on Personal Reference Letter
02-12-2023
10 minutes
60 Views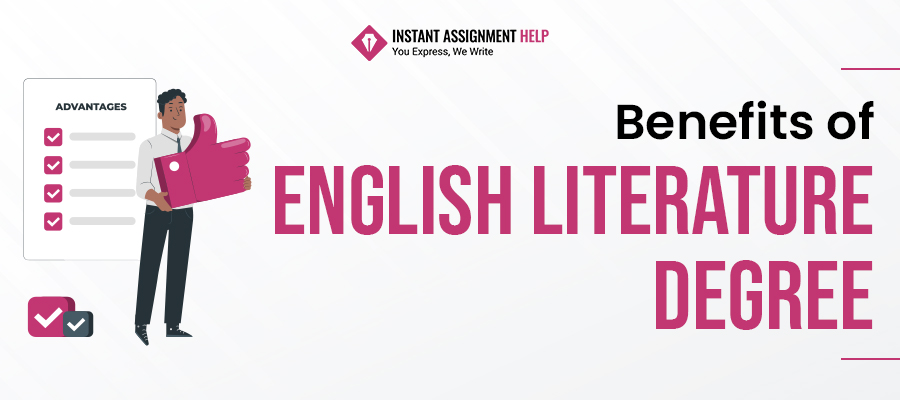 A Short Guide on English Literature Degree
27-11-2023
9 minutes
10057 Views
View All Blogs