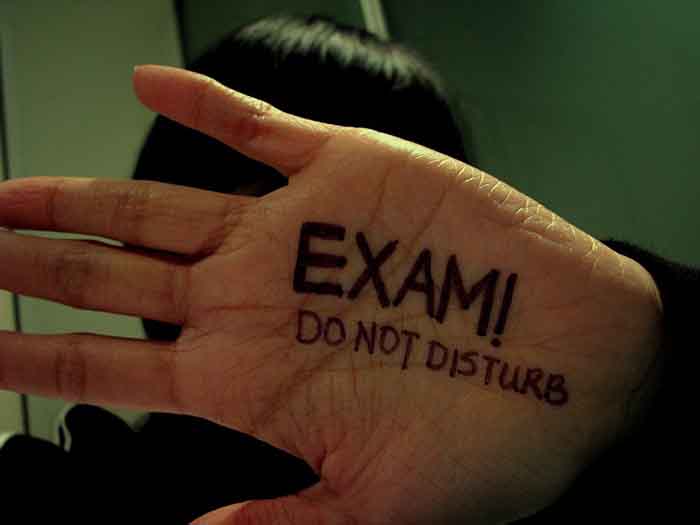 Exam days are the times when every student is under sheer pressure and wants to achieve the level best without compromising on the time that they want to invest in learning the concepts. However, at times, there are certain things which tend to distract the students on the go which are needed to be curbed as soon as encountered. Here, in this blog, we have discussed some of these ways in which you can maintain your concentration without letting your mind wander.
Below are some of the tips which can help you to stay focused during the peak hours of exams. Read them to ease your pressure:
Switch Down Your Phone While Studying
Using cell phone again and again can prove to be extremely distractive, and hence, to avoid such a situation, make sure you close it down while you study. Also, being active on social media during exams is not the priority at the moment as it is not going to take you anywhere and help you score better. Hence, ensure that you are strict with yourself on this part and deactivate all the accounts for the time being.
Read one subject at a time
Do not let your mind wander on many subjects at the same time and ensure that you are focusing on one subject and reading its concepts to the depth to ensure a clear understanding. Never try to mix up two subjects as then you'll never be able to understand your concepts well and would fail to write satisfactory answers in the exam papers.
Make a time schedule and abide by it
The best way to stay focused is to get yourself into a routine. And, for that, you would need to do some extra work. Make a daily time table and describe what topics you will need to complete on a particular day and make sure you follow this diligently. In this way, you would be able to focus well and complete your course before the main exams as well.
Take out time for practising questions
Just learning the concepts wouldn't do, you would also need to be able to answer the questions well. And for that, you need to make sure that you take out time daily to practice the potential questions which might be asked to you. Also, try practising previous years question papers to grasp an idea about how an exam paper is drafted and marks are distributed over it.
You might feel distressed and at times would not feel like studying, but then if you have to score high, you would need to be well prepared for it. We hope that with these tips you would be able to focus better and ace your examinations with flying colours. Good luck!
The assignment writing services provided by Instant Assignment Help are supremely dedicated to bridging the gap between global professionals and students and ensure that the latter receive excellently written documents which would garner A+ grades and will reduce their pressure of completing them. We currently offer our services in the US, UK, UAE, New Zealand, Australia and several other countries as well. Students who need any kind of expert guidance regarding the completion of their assignments can consult us without any hassle.