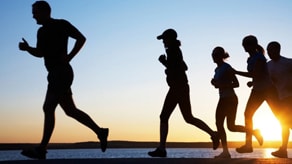 Are you a student who is bogged down by the overburden of college assignments? Do you think, you are deprived of ingredients that hold significance to make a delectable recipe for a fulfilling college life? If you've just given a nod, then you're reading the most relevant post right now! We live only once, so never pass up an opportunity to enjoy doing things you love the most. You surely must have experienced both the times, fun & miserable ones. Haven't you? If the answer is yes, then think about the times you laughed the most, the moments you felt the extreme joy & profound satisfaction. Jot all of them down in your secret diary & continue doing it to earn lost pleasure. You must be thinking why? To quench your thirst of curiosity, here we go! In this post, you will find the reasons why one must consider doing the things that give an umpteen solace & happiness.
To Experience True Happiness
When you continue doing things you love the most, you feel the genuine happiness within. Happiness is not something that is gained merely by fame, money & status. But is something that is within & we realize it only when we immerse ourselves in the activities we like doing. Due to the excessive pressure of academic competition, students have started living a life of a robot. The actual meaning of emotions, friendships and success has been lost somewhere. Is this the life you always dreamed of? If you have a wish deep inside, then how about rekindling it again! To discern & experience delight, never miss a chance to do something you relish the most!
To Motivate Yourself to the Fullest
When you do things that give you happiness, you can indeed discover a new you who is undeterred by the hardships & stumbling blocks coming in the way. Even if you face challenges, you will be unswayed by them. For instance, if you love a subject, you will never be perturbed by the assignments given by your university professor, and you will enjoy doing it. Hence, it is important for you to pursue the career in a field that interests you.
To Keep Yourself Miles Away from Boredom
You can easily get trapped into the feeling of boredom when you're required to do a task; you do not like at all. However, when you do the things you enjoy, the feeling of ennui will be miles away from you. Always chose the subject you like reading, as it will never seem like a chore to you. And doing assignments related to that subject will never be the toughest job for you to perform.
To Never Be a Procrastinator
"I'm not a procrastinator, I just prefer doing all my work in a deadline- induced panic." We feel it is the same story many of the college students share. However, the truth is something else! When we do not enjoy our work, we often regard it as a painful chore, due to which we delay in completing it. But, when you do the thing you love, you never take it as a wearisome errand and even completes it within the stipulated time frame.
So now you know how doing things you admire are helpful in making you a better student. We understand that assignment writing for Australian students is a task that can never be done with ease. Your life is indeed precious, each moment spent is never going to come back. So why spending much of your valuable time in writing tough assignments? Don't you feel this laborious task must be given to the professional assignment writers in Australia? If yes, then without further ado, approach us to seek help with assignments and get ready to embrace a massive career success!
You may also like
5 Nations That Won FIFA World Cup for the Most Number of Times
5 Mind-Boggling Mysteries About Mars- The Red Planet
How Does Music Affect Brain?
5 Ways With Which You Can Motivate Yourself to Win at Everything
5 Most Extravagant Royal Weddings in the UK