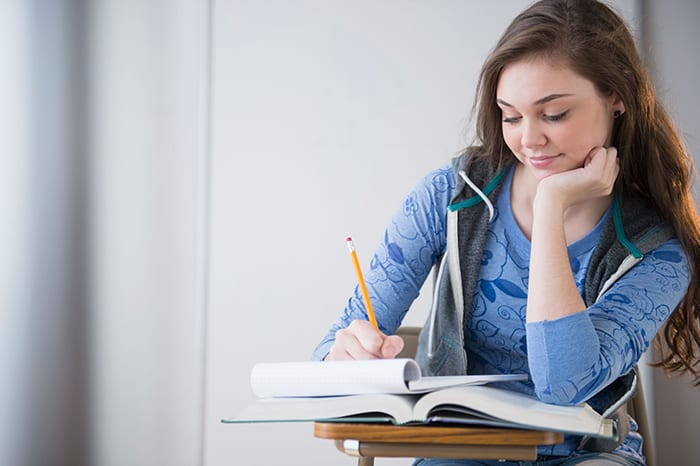 Often it is seen that many students are not interested in their studies or even if they are outstanding in a few subjects they are not able to achieve good academic results due to disinterest in other topics. There can be many reasons behind feeling uninterested toward studies such as weak concentration, family problems, emotional issues, etc. Sometimes it's just plain boredom as not everything is about fun all the time. Remember your knowledge is your power, but you can never enhance it if you do not feel the fascination for it. If you want to feel empowered in any area, you need to develop your interest first, and only then you can enhance your knowledge.
Here we have mentioned some important tips that would help you to develop interest in studies:
Find extrinsic motivation
Finding out the motivation behind studying the subjects can help you to develop the interest. Ponder over why you need to study a particular subject- for example, if you are not interested in Mathematics, then try relating its usefulness with respect to Physics that you have taken as a subject of specialisation. Similarly, if you do not like English, then think that it would be important for improving your presentation skills.
Relate your subjects to practical life
Sometimes, you might lose interest in your studies when you can't see why a particular subject is important. Finding the practical implication of the topics can help you to develop the motivation toward studying it. For example, knowing Chemistry can help you in cooking and baking better, Mathematics can help you to know how much petrol would be sufficient to reach the nearby city, knowledge about History can help you identify how a movie or book based on those events has been altered, etc.
Identify the problems
Instead of cribbing " I hate this subject", try to find out the reasons behind your disinterest. This may be due to some realistic factors such as lack of basic knowledge of the subject, lack of proper coaching, or even psychological reasons like worrying about failing, family issues, bullying, etc. If you are having problems in any area like one of these, then talk to your parents, counselor, friends, or the people whom you trust. When you have support of people who care about you and encourage you to do well, you are more likely to be interested in it.
Follow a good study plan
One reason behind lack of interest in studies is that students often do not give considerable time on going through the thorough understanding of the concepts, instead they jump over to rote learning. Moreover, they often kill their time in doing things that are not so important. To eliminate this problem, make a realistic routine and follow it strictly. Remember that at this stage your sole purpose is to study- so spend more time on it. Besides, giving considerable time to each subject, keep a few minutes for break between two study sessions. It is better to do little and consistent study daily than going through the entire syllabus at a time that might make you feel bored.
Look for creative ways to study
Doing the same type of work repeatedly is one of the reasons behind boredom, so look for new ways of studying. These days there are so many things available to you such as online documentaries, e-lectures, tutorial apps, so you are not restricted to textbooks. Find out the fun ways that would help you to study the subject with more interest. Also, being a part of the group of people working on the same thing is a good way to study as you can quiz and help each other out on difficult problems or topics, etc.
These were some simple ways that will help you to cope with disinterest in studying to keep yourself motivated. If your pending assignments are one of the reasons why you are feeling stressed with studies, then do not worry at all as we are always there to help you out with your assignment writing tasks. At Instant Assignment Help, we have a team of writers, editors, and proofreaders who have so far helped many students throughout the world to score high grades in assignments.