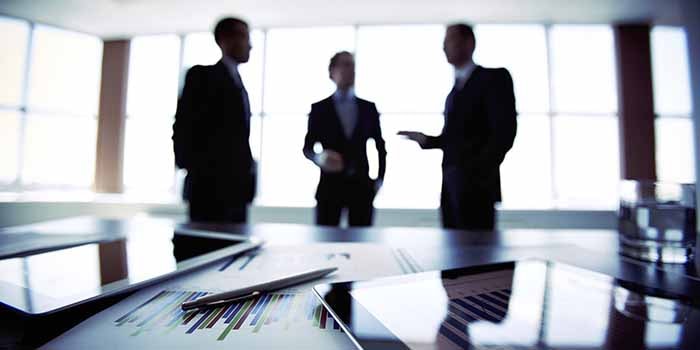 Students need to give the job interviews in the final year of their college, and thus it is essential for them to know how to create the best first impression so that they come out to be successful. Communication skills and body language are the crucial elements which need to be considered while you are heading out for a professional interview. In this blog, we have highlighted the important tips that would help you to ace the interviews and make an excellent first impression.
Here are the tips you can consider while you are meeting with someone for the very first time and make sure that you make the most of your meeting. Read further to know more:
1. Be aware of your body language and sit straight
With your first handshake itself, the interviewer comes to know how confident you are during the interview. So, make sure you are not nervous and offer a firm handshake so that you are perceived positively instead of someone who wouldn't be able to converse assertively.
2. Be well dressed
Shabby dressing is not appreciated while you are giving a professional interview so make sure you are well dressed from head to toe. Formal dressing requires a serious attention so tuck in your shirt and make sure it is crisp and ironed instead of a crumbled one. Moreover, wear the right footwear with your dress code so that you look smart completely.
3. Maintain the eye contact
Do not look down or at the side while you are talking to someone as it might be perceived that you are either uninterested or nervous. Be confident while speaking to the fellow person and answer him/her while maintaining the eye contact. Also, do not keep talking all by yourself and let the other person speak as well; listen to him diligently and then put your opinions forward.
4. Focus on the other person
Most of the times, you will have to agree to the person who would be hiring you and offer him what he wants and not what you want. Read about the position you will be applying for and keep yourself up-to-date about the services provided by that particular company so that you are knowledgeable about what the organisation offers to its clients and the job that you would be further doing.
Hope you might have gained some insight as to how you can easily create a positive first impression and ace that interview which you had been preparing for a long time. Do your research about the company for which you would be giving the interview and practice a few general questions well before time to have an idea about what you would be speaking.
Instant Assignment Help offers coursework help to the students based in the US, UK, UAE, New Zealand and several other countries across the world. We have successfully helped out a large number of students in clearing out their assignment writing problems and have made sure that they achieve academic success with our professional help. With us, you can get assured of scoring excellent grades in your academic papers. Furthermore, you can even consult us for completing your research papers, dissertation, assignment, report and thesis as well.
You may also like
5 Most Famous Countries for the Students to Study Abroad
Convert Business Assignment from Boring to Interesting
Your Step-by-Step Guide for Confident Public Speaking
4 Confidence-Boosting Tips That Would Help During the Job Interviews
5 Concerns that Arise While Writing an Entrepreneurship Assignment