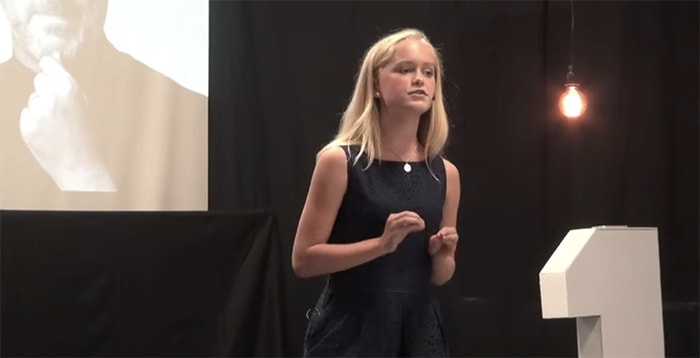 Forget the traditional way of making a presentation which was all about putting the points into slides as presentations these days are not just prepared to inform but also to make an ever lasting impression on others. Presentations are an important part of academics, and therefore you must dedicate an adequate amount of time to them as to avoid loss of grades. We, at Instant Assignment Help, are here to share some quick tips which can help you to prepare your presentation like a pro and excel in your academics. So, let's get started!
Treat Your Presentation Like a Drama
When delivering any presentation, just remember that you're not there to simply present a collection of stats and facts. As we all know, we, as human beings, are programmed in a way that we respond best to stories as they help us to pay attention and remember things in a better way. Being dramatic during a presentation session will help you to seek the attention of your audience. So, if you wish to deliver a presentation which can be remembered for the years to come, then do not just focus on the content of your slides, but also the emotions, gestures, facial expressions that can trigger the interest of your listeners.
Understand the Needs of Your Audience
Students often focus on what they wish to present instead of what others want to hear. This is one of the reasons why they fail to impress people with their work even after putting in a lot of hard work and effort. To build a top-notch presentation, it is important for you to know what your audience is going to get out of it. Don't just deliver a presentation for the sake of giving it as it will directly reflect in your academic grades.
Concentrate on the Core Message
One of the common mistakes that students make while delivering a presentation is missing out the main idea. If you are working on a particular question or a topic, then remain focused on it. Don't lose your purpose and say anything that can deviate the attention of your audience from the main topic. Before delivering your presentation, make a list of 4-5 key points that you would like to discuss and explain them briefly.
Make Effective Use of Your Voice and Body
Your voice is a highly influencing parameter which people notice when you're giving a presentation. It is a surprising fact that the varying tone, the speed, and the pitch at which you talk are also responsible for making your presentation session interesting or boring.
Apart from this, your gestures play an important role to hold the attention of others. They show how confident you are while sharing your thoughts. So make sure that you're giving the right message, with the correct body language and tone.
Don't Forget to Smile and Make Eye Contact
In college, almost every presentation is informative in nature. Thus, the focus of other scholars lies on the slides and not on the person delivering it. However, this should not be the case. Don't let your presentation slides steal all the limelight that you deserve for making such an excellent presentation. If you wish to know how, then just remember to smile and make constant eye contact with your fellow mates and teacher(s).
Willing to leave a great impression on your listeners? If the answer is yes, then show your audience that you're enjoying your presentation before wanting them to enjoy it. This way, your presentation will improve exponentially and so will your confidence.
We hope you've found this blog useful and if you do, then do not miss out to share the same with your friends as well. In case the tedious task of presentation making or assignment writing is the reason for your sleepless nights, then think no more and immediately connect with the experts working at Instant Assignment Help. We ensure that with us you'll score nothing less than 2:1 grades in any of your academic writing tasks.
Hurry and don't forget to avail exciting discounts and offers that we have in store for you!