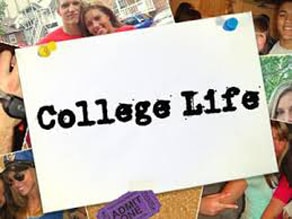 As the saying goes- "The struggle you're in today is developing the strength you need for tomorrow." By keeping these empowering words in mind, let's embrace all the struggles that you often experience while living the college life. Here, the word 'embrace' doesn't mean to accept the problems and being compliant with them; it means to understand the struggles, fight and overcome them like an intrepid fighter.
We bet you're going to enjoy reading this post as we have touched the most crucial facets of college life that every student encounters at least once in his/her academic career. Here are 3 struggles that every student will surely relate to.
1. Tons of College Assignments to Work On
Students feel stressed out when they are given lots of homework to do. Due to the several reasons such as lack of time, insufficient subject knowledge and poor writing abilities, college students often face difficulties while handling the academic writing tasks. The struggle to perform better in studies and gain top grades make the life of students full of stress, and thus, to fight with such a concern, these young lives approach us to take assignment help from our expert writers. Our college assignment help is the most sought-after service that helps scholars to achieve remarkable academic success.
2. Bottleneck Competition
This is one of the worst parts of college life when one's academic performance judges one. Nobody can deny this fact even if one desires to. The growing academic competition has snatched all the peace from the lives of the young ones.
If the head-to-head battle to perform better than your peers is not letting you sleep sound, then you must learn to ease your mind instead of being someone who is continuously racing towards performing the best. You may not like the unending series of competition right now, but eventually, you will understand a healthy competition is essential for the personal growth and development.
3. Getting Bullied by Peers
During the college days, many students find themselves getting bullied by others. It is never fun to get tortured by someone in your classroom. This is one such challenge that almost every student must have gone through during the college days.
Bullying is fatal and can leave mental scars on the minds of naive students. This can even lead to suicidal thoughts, depression, uneasiness and anxieties. If you too are undergoing the same, then make a promise to yourself that you will never be a sufferer. Make sure you share your concerns and confide in someone whom you trust the most. Never be a victim and raise your voice against injustice happening to you or around you.
College life helps one cherish some happy memories and makes one experience some bitter experiences as well. College is the best time of your life, and if the assignment writing tasks are not letting you enjoy it to the fullest, then you must approach us to take college assignment help.
Instant Assignment Help is solely dedicated to providing assignment writing help to the college students at the most competitive prices. If you wish to earn top grades in your academic career, then approach us then & there.
You may also like
How College Assignment Help Experts Can Assist In Submitting Quality Content?
How Can Students Imbibe the True Spirit of Christmas in Themselves?
7 Low-Cost Family Traditions You Must Try This Christmas
Instant Assignment Help Extends Discounts for Christmas
4 Career Tips That Can Turn Out to be Bad for You