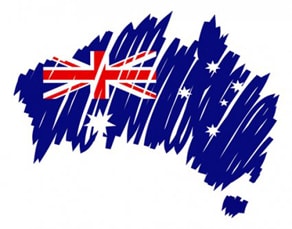 Australia has been an ultimate destination for visitors and travelers due to its amazing weather, spectacular beaches and modern country in context to reserved wildlife. Along with being a sprawling destination to plan out a vacation, one can opt Australia for future study as well.
Australian universities are known across the world and popular among the students since long. Australia cover seven among the top 100 universities in the world. You may opt for cities like Sydney, Melbourne, Gold Coast, Brisbane and many more to aspire for excellent teachings, high standard of living and guaranteed placements to students.
If you are an aspirant who is planning his future studies in Australia, you need to apply for Australian visa. If you have completed your high school education, then you are eligible to apply for it. Only a few requirements of Australian authorities need to be full filled. The reason being many students are looking forward to plan their career in Australia.
The Australian authorities have specified the conditions and set a few requirements that are to be met by the aspirants. It is required for the student to have advanced English skills to be able to survive in Australia along with high school education. He must have a financial security amiable to meet the expenses that are to occur. The basic conditions of identity proof of being a genuine student and the purpose of shifting abroad is to be stated clearly in the visa application form.


The top universities in Australia have strongest academic credentials. The institutions are high rated among the world. It is comprised of all the necessary elements that makes it an ultimate destination to bring students from worldwide and some of the sharpest minds. The great contribution by the Australian government in the form of scholarship for international students shows how it is different than the rest of the world.
What are the pleasures you can feel while staying in Australia? The natural and wildlife of Australia becomes a significant reason for students to plan out their outing and hot-spots. The terrific animal zoo, pink lake, and the national parks are the major attractions. The great walks of Australia and underwater life is the heritage to experience nature closely.
The proficient reason to plan out the career opportunities and place to experience ancient rain forests on the fringe of modern cities makes Australia the most distinctive country. The high quality element for life and prestigious universities makes international students to opt for the leading educational hub in the world.
Moving from separate parts of the world, it takes time to snuggle up the formalities of college and adjust to the new life. Instant Assignment Help Australia is there to shed off your burden and deliver you experts help. You can strive for help by proficient and competent writers that can ease your troubles and make you score A+ grade.