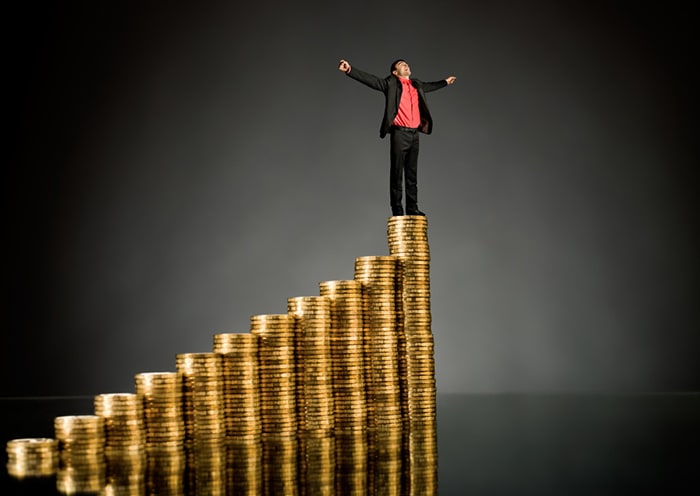 Entrepreneurship is all about starting a new venture along with the risks involved to make a profit. Commencing a new venture is a fascinating roller coaster of emotions with immense highs at times, and severe lows, as an entrepreneur has to face many challenges and threats in today's ultra competitive business environment. It is a pursuit of business opportunities and deployment of required resources. Today, there are 400 million entrepreneurs around the world. They are commonly perceived as innovators who come up with new ideas and business processes. They are often viewed as calculated risk-takers and gamblers who are willing to stake all their money on a hunch of business idea, though the reward for taking risk is the potential economic profit they could earn. Being an entrepreneur simply means that you thoroughly embrace ambiguity and feel comfortable being challenged regularly.
In this blog, we have cherry-picked five useful traits of a successful business persons. So, without further ado, let's start reading!
Passion
It is appropriately said that "Following a passion provides you with exuberance and positive energy." Passion is the real drive critical for start-up founders. They work hard and put in extra effort to make their business successful. An entrepreneur genuinely loves their job because the bliss their work gives is inimitable and goes beyond the money.
Self-starters
Entrepreneurs are known as hustlers and influential leaders. They are strong strategic thinkers who are goal-oriented and analytical. They achieve the maximum results from their tireless efforts and hard work. They set the parameters and make sure that the project follows the correct path. They are proactive, not waiting for someone to permit them.
Strong people skills
It is truly said that "You don't build a business, you build people and then people build the business." An entrepreneur possesses strong people skills that help them to motivate their employees to work hard for the success of the company. They are perfectly highlight the benefits of any situation and guide others to achieve their goals. Indeed, the richness of any business person is determined by their ability to communicate.
Strong work ethics
Ethics are guiding principles and values that boost the employees' productivity and morale. The reputation of a businessperson in surrounding community, other businesses and individuals is the foremost determining factor whether he/she would be successful or not. For an entrepreneur, it is required to retain a positive public image and business must be committed to operating on an ethical foundation. Successful entrepreneurs are sincerely dedicated to their work and with consistent ethical behavior, they build positive social image.
Open minded
Open-mindedness is equated with positivity and growth. It is said that the best entrepreneurs remain receptive. They are always open to new learning and ideas. Proactive mindset is an entrepreneur's best asset. They perceive every event and interaction as a potential opportunity. The process of starting and expanding a business is a challenging task and it is incumbent on a business founder to inculcate new ideas and practices into their work.
So, if you are thinking about embarking on your entrepreneurial expedition, then you must imbibe these powerful qualities of a successful entrepreneur.
Hopefully, by inculcating the qualities mentioned above, you will be able to become a successful entrepreneur and efficiently promote your start-up.
To keep yourself motivated and excel at academics, keep following the blogs section at Instant Assignment Help. Here, we provide assignment help services to the students based in the UK, USA, Malaysia and many other countries across the globe. Whether it be entrepreneurship assignment help or any other service, we sincerely cater to the requirements of the students and help them achieve the desired success. We have recruited highly experienced writers, proofreaders, and editors so that none of our clients have to compromise on their academic documents. So without further ado, take our services. Good luck for future endeavors!