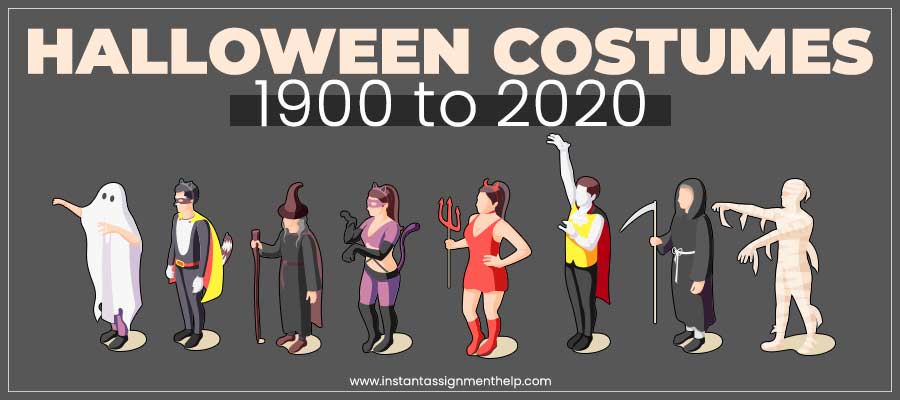 What's Halloween? Is it about wearing fashionable, scary, quirky, and unique clothes? Well! It is quite right. Everyone wants to look different at the party through their dressing styles. Imagine, you are wearing a surprising dress and holding a glass of cocktail and slow horrifying music is also playing, this scene can turn all the eyes towards you.
If you wish to grab all the eyes, then you have to select a incredible and distinctive dress. So, how will you decide which dress you should wear? This blog shares Halloween costumer trends over the decade so that you can get more ideas about the Halloween party dress.
Halloween Costumes Through the Decades: 1990 to 2020
Paper Mache Masks of the 1900s:
During the earlier years, when the Halloween celebrations just began, people used to cover up their faces with paper mache masks and did not think much about dresses. They used to think that a Halloween scary mask is enough to represent different spooky characters like witches, ghosts, zombies, and ghouls. Painted masks and accessories were in great trend during the Halloween parties of this era.
Cartoon Character Costumes of the 1930s:
The Disney characters were a great influence in that era and still happen to rule the world. During that phase, people opted to go with their favorite cartoon characters and chose to dress in these costumes. Over time, the people even used to come up with their spooky version of these cartoon characters and used to style themselves accordingly.
Superhero Costumes of the 1960s:
Superheroes such as Batman, Superman, Spiderman, Captain America, and several others started becoming popular during this particular phase, and thus with time, people started adopting similar outfits in the Halloween parties as well. This trend became a huge craze among people in different parts of the world and continues to do so.
Home-Stitched Costumes of the 1990s:
People chose to be more creative during this time as they started experimenting with outfits at their homes. With the home-stitched Halloween dresses, they chose to go for accessories according to their choice to make them more mysterious and uncanny.
Halloween scary makeup with mysterious dress goes very well. Right from face painting or opting for an unconventional accessory, people became a lot more cautious about their dresses and appearance in the 1900s. These types of costumes have great use in today's time also.
Movies Inspired Costumes of the 2000s:
The film and television industry had a great impact on the people, and with a large number of movies and sitcoms being made ranging from Star Trek, The Hunger Games, The Game of Thrones, and many more, people had more options to choose among the different outfits and could experiment quite more freely. This phase was more elaborative, and people opted to go for their favourite theme-based clothes for the Halloween parties.
Unique and Quirky Halloween Costume Ideas 2020
This year Halloween party is not going to be the same as ever. People are not allowed to gather and meet each other. But there is still a way to enjoy the day to the fullest. Halloween 2020 is offering a chance to do a party totally different from as usual. You can wear as much quirky dress as you want because there will not be an issue of going out carrying a heavy dress because of the Corona pandemic. If you are allowed to go out to enjoy the party, make sure your dress looks scary and unique.
Selecting a Halloween party dress can be confusing. People sometimes exhaust half of their energy thinking, "What should I wear on Halloween day?" Wear a dress which sets you apart and makes you the life of the party.
Get ready to steal the show with a combination of spooky cocktail and unconventional look. Here are some suggestions for Halloween party dresses.
1. Movies Inspired
If you are a movie lover and want to present yourself in the look of a movie character, then the below ideas are for you:
Joker: Decent Yet Mad Look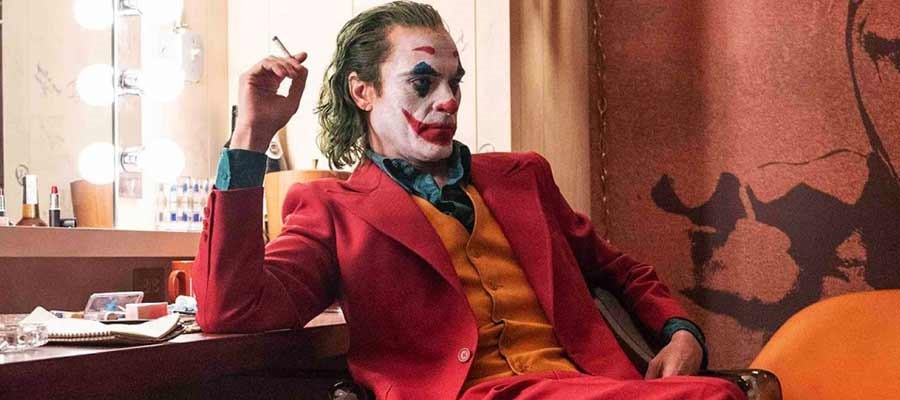 If you want to look funny, scary, and dashing in one ensemble, then dress up like Arthur. You can nail this look in just a few steps. You will need temporary hair color, white paint for your face, red color for lips, nose, and forehead. And last but not least red pant-coat.
Birds of Prey: Bold and Beautiful Look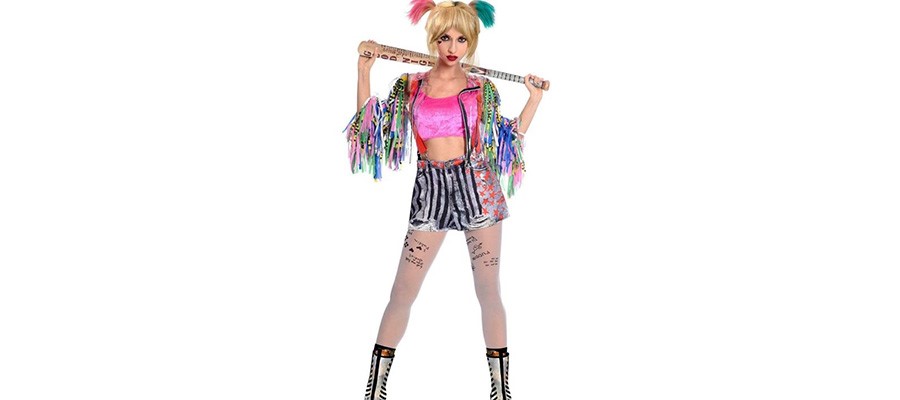 Want to make a splash at the party? Then go with the funky, colorful, and quirky look of Harley Quinn. This dress features printed shorts with zip closer, a fuzzy pink crop top, and a layered colorful jacket.
Blood and Water: Cute and Sophisticated Look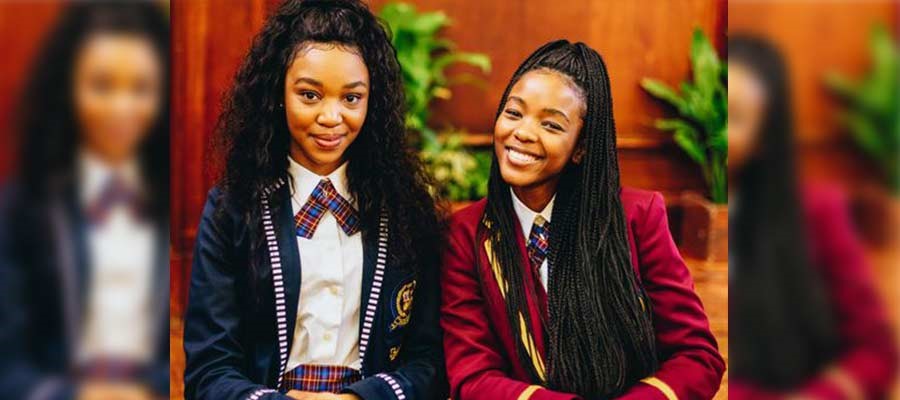 If you are planning to attend a Halloween party with your sister or friend, then nothing can look better than Fikile and Puleng's outfits. Leave a mark on the party with this stunning appearance.
Zombies 2: Cool and Romantic Look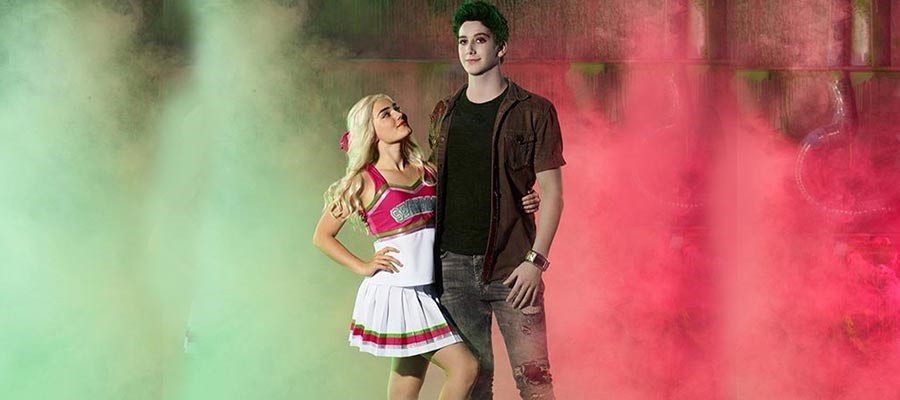 Who can forget the characters of Addison and Zed? Their look is an ultimate solution for a couple. Get ready to make people jealous of your buddy and your look.
2. TV Shows Inspired
Now TV shows are creating a buzz in the entertainment industry. People are greatly inspired by their unique look. You can dress up like one of your favorite TV characters and enjoy Halloween games or dance to the fullest.
Watchmen: Horrifying and Mysterious Look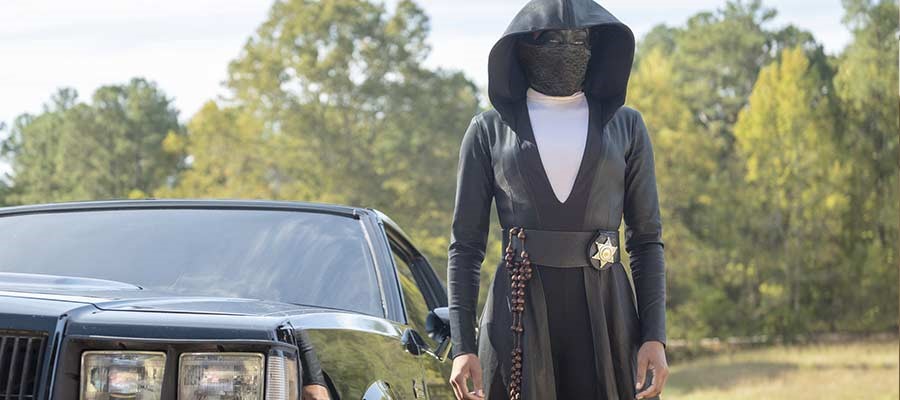 If you want to stay true to the Halloween party, then wear Sister Night's inspired dress. Let the people struggle to figure out who are you.
Haunting of Bly Manor: Frightening and Fridgy Look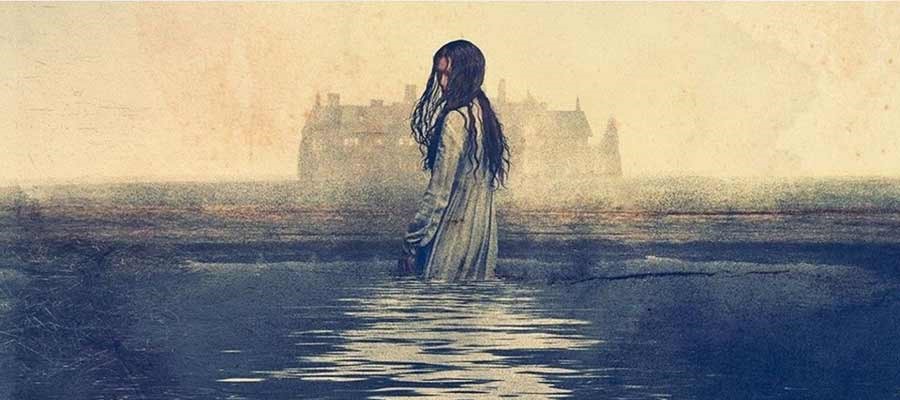 'Lack lady' costume will give the scary and haunting look. You will just need a white knee-long dress and curly long hair to get this look.
Ratched: Curious and Cunning Look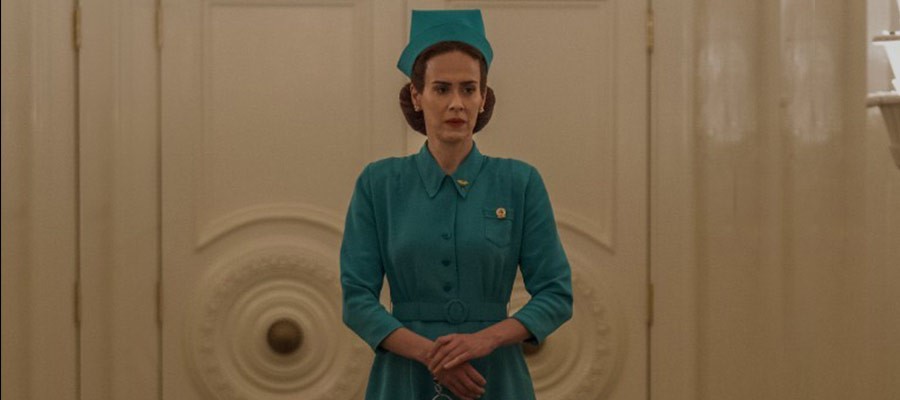 If you want to keep your appearance simple yet stunning, then the 'Nurse Ratched' look will surely inspire you. You can easily recreate this look as this is no-less accessible today.
Lucifer: Dashing and Charming Look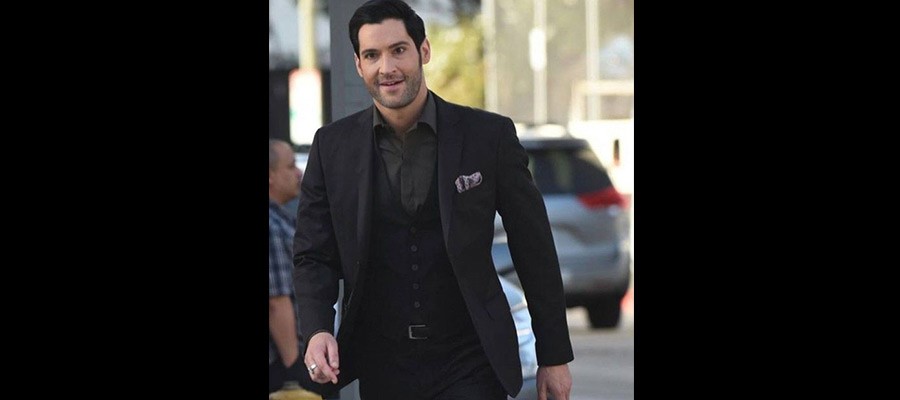 You can acquire this dashing look effortlessly. You will need a well-fitted three-piece suit to look up to the nine and to rock the party.
From the old-time to the present time, we have covered the transformations in the Halloween dresses and suggested you amazing ideas for the 2020 Halloween party. Hope you enjoyed reading about the Halloween costumes and how they have evolved in the past couple of years.
Amid the preparations and excitement, you might forget about your assignments. Don't panic; Instant Assignment Help is here to take the writing load off your shoulders by offering you amazing Halloween assignment deals. Let's check out what we have in store for you.
Best Halloween Deals 2020: Up to 50% Off on Assignments
Get up to 50% off on assignment writing, thesis writing, and dissertation writing.
You can get 5 assignments at the price of four.
There is 10% off on total order above £1000.
If you are ordering a dissertation then you will get a proposal free.
So, this year the joy is going to be doubled. Enjoy the party without the stress of writing assignments as we provide our services to students of the UK, US, Australia, Malaysia, UAE, and others.