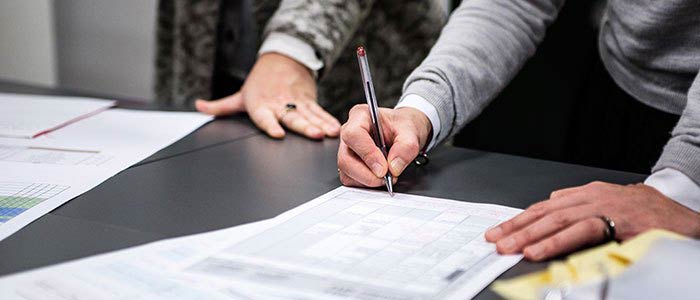 CV or Resume are an important part of the interview process and have a hand in deciding your future, and so it is advised to get sufficient time while formulating one. However, do we actually know the difference between these two entities? Well, you will get all the details that you need to know while writing a CV and a resume separately in this blog.
Below are a few points that would help you to know the actual difference between the two. Take a glance through them:
Resume contains concise information and CV an in-depth one
While writing a CV, it is essential to discuss one's qualifications, work experience, honours, awards, skills, competencies, publications and achievements in detail. It not just contains the educational qualifications but also other accomplishments as well.
Whereas a Resume just includes the main points of an individual's work experience and previous job accomplishments.
A CV can remain static, and a resume can be changed for various posts
You can make use of the same CV for different job posts and rather make changes in the cover letter only while with a resume changes need to be made according to the job description which needs to be customised accordingly.
A CV has a specific chronological order whereas a Resume information can be changed to suit the applicant
A CV is a reflection of your working career and thus needs to be crafted chronologically. It should basically provide an overview of your work experience. While in the case of a resume, it does not demand you to elaborate all the jobs you have taken and instead can be cut short with just the important ones.
CV is quite lengthy than the Resume
A resume is usually extended up to one or two pages only, and so it is necessary to provide precise yet effective information about yourself. On the other hand, a CV can extend more than two pages with the description of each and every detail.
Make use of CV or Resume according to specific jobs
Curriculum Vitae(CV) is primarily used while applying for jobs that vary from academics, scientific and research-based jobs, etc., or when you are applying for fellowships and grants. Resume can be used for all other kinds of jobs.
Hope we were able to enlighten you to some extent. Remember the difference the next time you sit for writing your Resume or CV.
Instant Assignment Help has successfully conquered the academic industry with the help of their qualified team of academic writers who hail from some of the leading universities in the UK, US, UAE, Malaysia and several other countries. We have established our brand name in a short span of time with a prime focus on customer satisfaction. If you too are willing to avail our services, then enrol yourselves on our website.
Get exciting freebies by registering for our services now!