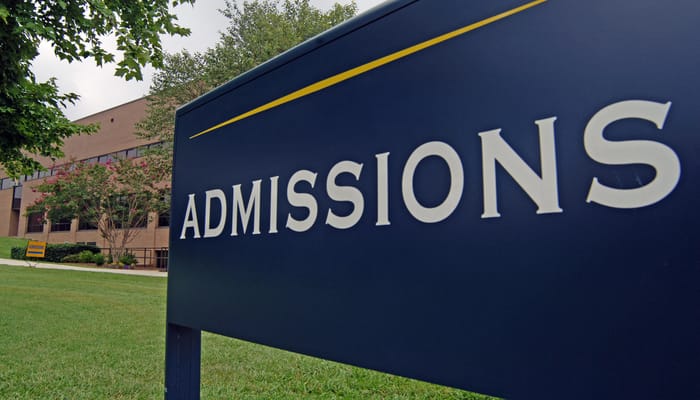 Many students dream to get admission to a particular college. There can be many reasons like the tradition of a family to study in the oldest college, a vision to be an engineer or artist, or just because of friends.
But, do all of them get admission to their dream university? No. Reasons may be the failure to apply timely, unable to fulfill the requirements, low grades, and many others.
Do you dream to get enrolled in one of the top Universities in the UK? If you do, then you need to consider a few questions before getting admission in your desired college.
First, ask yourself what you want to be? Only then you will come to know which college to get admission to.
Second, which college you want to go to? Does it provide you with courses to lead you to your vision job?
Third, what are the requirements or eligibility criteria to get admission to that university?
Are you thinking about how to get enrolled in your dream college? If yes, then just read this blog further to know the ways to get admission to the best college.
7 Creative Strategies to Register in Your Dream University
Dream Big, Take Small Steps! Here are a few points that you may consider to include in your plan of getting admission to dream college.
1. Tell and Impress Your Parents
To fulfill your dreams, you need to go far from your home. But, before moving out, you require your parents' permission. Of course, parents won't do anything to hamper your dreams but they will always have a few concerns like:-
How will they pay a high fee?
You can impress them by telling that you will score good grades and apply for a scholarship.
How will they pay extra charges for your stay in another city?
You may assure them that you can do a part-time job along with studies and would not let it hamper your grades.
Will you be safe in that city?
You can tell them that they may visit you after small intervals and you will do the same.
2. Score High Grades
Many top universities need students to score excellent grades in their school. So, if you wish to get admission to your dream college, you will have to score high in your finals.
Thinking how to score high? Here are a few tips that you may follow to excel in your school:-
Attend all classes
Pay attention in your class
Submit exceptional assignments or essays
Participate in extracurricular activities
3.Qualify Entrance Exams
Many top universities require students to take entrance exams to get enrollment in their college. Thus, students have to pass the entrance exams to get registered in it. Here are a few tricks to qualify the exams:-
Plan your study schedule
Stay away from distractions
Take breaks and stay calm
Have a positive attitude
Practice and read thoroughly
4. Apply Early
Many times, it happens that you miss the deadline or apply late in the university. To avoid this, you will have to keep two points in mind:
Keep a track when the results will be announced
Note down the last date for applying for admission to the college.
It is better that students apply as early as possible
5. Write an Outstanding Application Essay
Qualifying an entrance exam is not enough to get enrollment in a university. You even have to write an outstanding application essay to impress the admission officers. If you need help in essay writing then you may take help from our experts. They will write the best essay for you which will surely get you admission to the university.
6.Fulfill All Requirements of Application
Often, it has been observed by the admission officers that either student provides too many irrelevant documents or fail to provide all the required documents. Therefore, it is advised to students that they submit the exact papers required by the university or college for admission purpose. Moreover, submit the documents in an organized manner.
7. Be yourself
The most important thing is that you should not portray yourself as someone else. If you have ever been in a bad light in your school days or got low grades in your finals, then don't worry. You just need to be yourself and answer all the questions asked confidently. 'Honesty is the best policy.' Remember it as many top universities believe in it.
In the end, students who wish to fulfill their dreams will have to work hard and smart. The above-given strategies will surely help you all to get admission to the best college.