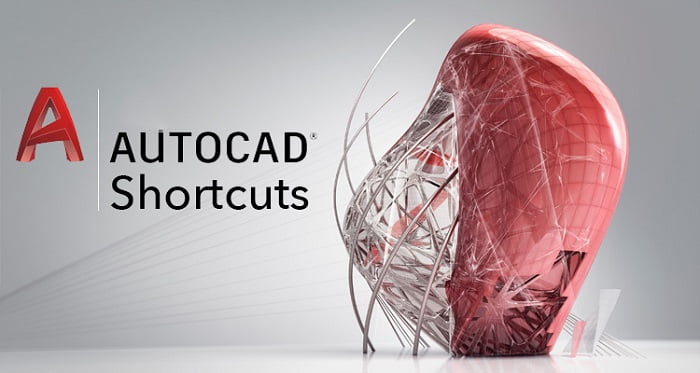 AutoCAD is a computer-aided design and drafting software application which is used in architecture, construction, manufacturing, and other engineering and architecture programs around the globe. It is very important for every student who is associated with engineering and architecture work. As it is an important software application, every institution teaches this to the students, but because of the lack of AutoCAD knowledge, many students take AutoCAD assignment help from online writing service providers to submit excellent AutoCAD assignment to the professor without any error. However, if you wish to work on your AutoCAD assignment, then here are some of the tips and shortcuts that will help you draft it with great precision.
1.OOPS
OOPS shortcut does exactly what you're thinking; it fixes your mistake no matter how far you've come from it. This shortcut undo the last erase command without affecting your work.
2.R/ REDRAW
This shortcut refreshes the drawing which is present in the viewport.
3.OVERKILL
The shortcut which we're going to discuss now is for those who want perfection in their AutoCAD assignment. OVERKILL shortcut deletes any duplicates or overlapping items which are present in the program.
4.Autoscale setting
This trick helps you in adjusting the default scale factor by setting the auxiliary scale factor to plot scale.
5.RULESURF
Rulesurf shortcut helps you in quickly creating a surface between two predefined surfaces.
6.MATLIB
This shortcut helps you in importing and exporting materials to the library.
7.COLOR
COLOR shortcut helps you in choosing a future color for your block/line/objects.
8.QSELECT
It lets you to filter your selection to certain objects by object type or some other criteria.
9.Ctrl+R
This shortcut changes viewports in paperspace.
10.MENUBAR
This shortcut toggles you to the old school menu bar.
11.PFACE
PFACE shortcut creates a 3D mesh vertex by vertex on the screen.
12.SKETCH
This shortcut helps you with the creation of freehand sketching lines.
13.LIGHT
LIGHT shortcut is very helpful for those who are working upon the 3D models because this shortcut lets you modify the lightning effect on the 3D model.
14.BOX
By using this shortcut in your program you can create a 3D box and also define its height, width, and depth.
15.DIMBASELINE
This shortcut creates a dimension that starts from a baseline of earlier dimension which is angular, linear, and coordinate.
16.RECOVER
RECOVER shortcut recovers the damaged file.
17.SPELL
This shortcut is helpful for those students who have poor command of the grammar because this shortcut spell check all the text present in your program.
18.WIPEOUT
It allows you to set boundaries on top of the lines and other objects that wipe out everything which is present behind it.
19.DIMALIGNED
DIMALIGNED shortcut creates a dimension aligned with the axis or a line.
20.MLEDIT
This shortcut allows you to edit multiple parallel lines at once.
21.PAGESETUP
It is very helpful for changing your designed plot paper size because this shortcut allows you to setup your paper in paper space.
22.SAVEALL & CLOSEALL
This is the most used shortcut because it does what it says. This shortcut saves and closes the project all at once.
23.FACETRES
FACETRES shortcut adjusts the smoothness of curves which are present on the solid.
24.IMAGECLIP
If you are going to use image in your project, then this shortcut is going to help you in cropping the image in your drawing.
25.PREVIEW
This shortcut works similar to the print preview present on other programs. It allows you to preview how your paperspace drawing is going to be plotted when it is going to the plotter.
26.BATTMAN
BATTMAN shortcut helps you in changing the order and properties of the block definitions.
27.BO/BOUNDARY
This shortcut is used to split an object in half. For doing, so you simply have to draw a line through it and use the BOUNDARY command in each half to create properly sized objects.
28.TIME
TIME shortcut displays all of the statistics of the current drawing like creation date, edit times, and last update.
29.TORIENT
This shortcut orients the text to the specified angle or at most readable angles
30.QDIM
QDIM shortcut creates a quick dimension after quick selection within the program.
As AutoCAD plays a very important role in the engineering industry, every student who is pursuing the same must have to be familiar with the shortcuts and tricks which are provided in this blog. By following them, you will be able to make a fabulous AutoCAD assignment and achieve good grades in it.