Too little self-esteem can make people fall into trouble and depression while too much can make you miss opportunities or other such social consequences. Wait! You are not at a business training or such. Experts of Instant Assignment Help who provide the best Primary Homework Help has curated this blog, especially for school kids, parents and teachers. Yes! Self-esteem is a very crucial topic for school students, and in the later sections of this blog, we shall look into the reasons for the same.
People, when they get into corporate or business world, face many issues because of poor self-esteem or too high self-esteem. Even though they try their best, they can't balance it or cope with it effectively. So, self-esteem activities for kids are introduced to help students improve their self-esteem. Since this is a tender age, they can easily learn or develop any skills, that can help them in the long run.
Now, let us take an insight into what is self-esteem and its importance before we look at some activities that you can include in your child's routine that can help them with their homework as well.
What Is Self Esteem?
The so new word, 'self-esteem' is nothing but a trait or a quality in a person to know self-worth or self-value. It includes different aspects like appearance, behaviour, beliefs, emotions and such that make you like yourself or deals with how much you appreciate yourself. Now, if you think why child self-esteem activities are important or necessary, then you must first know the importance of this.
Importance of Self-Esteem in Students
Self-esteem has a very crucial role to play in your life. An appropriate level of this can help you stay motivated and succeed in life. While low self-esteem can hold you back from succeeding.
On the other hand, homework writing can bring a major change to a student's life. Now, we shall look into some activities for different academic level students that can make their homework effective.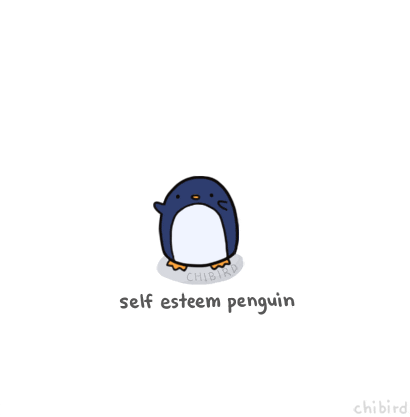 Self Esteem Activities for Students
Here we listed out some self-esteem activities that can help in homework writing for students at different academic levels.
1.Self-Esteem Activities for Kindergarteners
If you are dealing with a kindergartener, then here is a list of some interesting self-esteem activities for your child.
Go for a short picnic and let your kid pack for it. This boosts his confidence and improves his skill of independence.
Ask him to make a small meal or a recipe where he gets to learn where he had made a mistake or how to deal with it.
Involve him in an activity like taking care of a plant or the garden area, where he gets an opportunity to interact with nature and take responsibility for things while also inculcating a caring nature in him.
These are the top 3 activities that you can help your kid with through his journey of improving self-esteem.
2.Self-Esteem Activities for Preschool Students
If your child is a preschooler, then here are some self-esteem activities for preschoolers that you should take a look at.
Musical chairs is one such activity that can be fun and at the same time help your child learn some skills as well. This helps him focus on the music and learn to discern between the sound and silence. It improves his preparedness and response.
The sock puppet show is something nostalgic, right? That used to be great fun! But do you know the other side of the same activity? Yes! You can improve your creative and motor skills with this. Language and communication skills also get some practice.
Art and craft is the best option for kids who love sitting for hours and creating something out of paper. This is not just an activity to pass the time. It helps in enhancing the creative part of the brain, boosts confidence in them and gives them an opportunity to try something out of the box.
These are some activities for your preschooler that can help in improving his self-esteem.
3.Self-Esteem Activities for School Kids
Here are some self-esteem activities for kids who are studying in school.
The 'I am' activity is where the child is asked to make a worksheet with the qualities that describe him. Every point should begin with 'I am'. This activity helps them in understanding their self, their positive attributes and appreciate the good things in themselves.
The 'flip' activity is little contrasting to the 'I am' activity. Here, the student is asked to write about all negative or weak areas of himself. Then he is to flip them into positive; as such, how he will work on them. This gives them a chance to self-evaluate and improve.
Another interesting activity is to write a letter to oneself. They can write about their goals, visions, and things they want to learn or improve in a year or any other fixed time period. Then they are returned these letters after the same time period. This helps them analyse where they stand and evaluate where they need to work more.
These are some interesting activities for school going kids.
All these different activities, directly and indirectly, help improve different skillsets and self-esteem in a kid. This, in turn, boosts the confidence that helps him give his best in the homework. So, try these and see how your kids' performance improves in homework writing. If he still needs assistance with it, you can seek our school homework help.
Our writers who provide the best UK assignment writing services will work on your kids' homework while you can help him focus on learning or improving other skills. Want to know how? Keep reading...
How to Improve Your Kids' Self-Esteem with Instant Assignment Help?
You might be wondering how we can help with it, right? So, here's how we do it.
We provide the best homework help. So, his work is error-free, which means praising from the teacher that boosts his confidence.
We deliver right on time. So, no more missing deadlines and scolding from the teacher. This helps him understand the value of time.
We explain the concepts clearly. So, he can learn and study for our work and score better grades that boost his enthusiasm.
Now, what more do you want for your kid? So, without wasting a moment, reach out to us now!