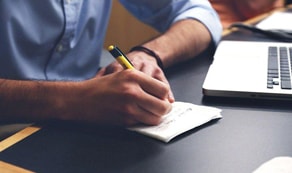 Hobbies are a way of exploring the hidden qualities in oneself. And it is often seen that students are made to engage themselves in extra-curricular activities which are considered to provide them mental and physical stability and enrich their personalities. Hobbies make you worldly wise and help you to work smartly.
Hobbies enable you to become proactive and imbibe assertiveness in your personality. Students are advised to take up hobbies since a young age so as to keep themselves busy in something productive. This leads to their dynamic growth and encourage them to have new experiences.
Here are some of the activities that can be involved in your daily routine as a mode to rejuvenate. Read further to know more about them:
Reading Avidly
Reading about different topics increases your intelligence level. You become more vocational and your communication skills improve eventually. Students should read books of different genres and writers to gain new perspectives.
Playing an Instrument
This is the most relaxing activity one can choose. The sound that generates while playing an instrument provides a soothing therapy and helps in releasing stress. Students can choose an instrument according to their interest.
Regular Exercising
Physical health is as important as the mental health. Exercising reduces stress and makes you feel relaxed. It is essential for the proper functioning of the brain, and reduces unnecessary tension.
Learning a New Language
Learning a new language exposes you to the culture of a new place. It even stimulates your brain cells and makes it active. It helps you in your later years when you have to face the corporate and interact with people.
Writing
Writing can be useful throughout your life, as it comes handy in the future careers. It helps to increase your focus, creativity and imagination. You can start by writing daily journals.
Philately
Collecting stamps is a good way to learn about the world. Students who love to travel can start with this hobby and turn it into a large collection. There are certain techniques involved while collecting stamps. You can read more about such information for a proper understanding.
Gardening
Students get to learn about the nature by adopting this hobby. You can attend workshops that help you learn about the basics of gardening. Moreover, caring about the nature brings peacefulness to your mind.
Cooking
Cooking new dishes is a relaxing activity and introduces you to the culture of new countries. It can be turned into a fruitful career as well. With so many renowned chefs bringing out their own shows on television, cooking has started being praised commercially. Hobbies are a great way to recreate and indulge into something that you are unaware of. You get to unwind from the daily routine and do something fresh. On a positive side, hobbies help to boost your mental stamina, polish your personality, and make you feel at peace. Thus, it becomes imperative for the students to take up a recreation for their overall development.
Instant Assignment Help has been successful in providing assignment writing services to students across the US, UK, Canada, Australia, Malaysia, and New Zealand. We have a pool of talented writers who have majorly contributed to the cause of benefiting students in their assignment queries and above all their all-round development. If you need any kind of help from our experts, then contact us on our toll-free number or download our App from Google Play Store.