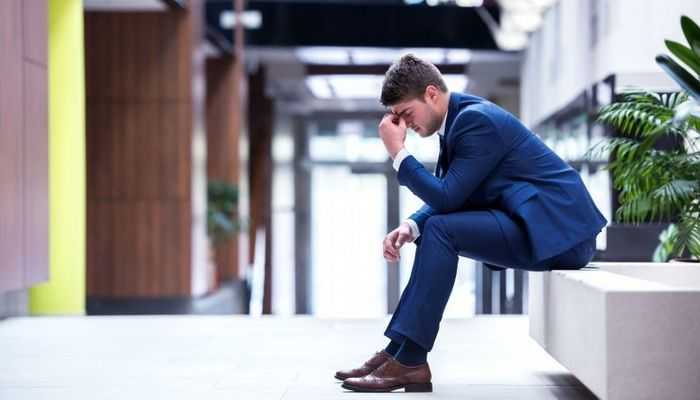 Every entrepreneur launches his startup with the aim of reaching on the top of the business world. While many succeed in doing so, some fail miserably, especially when the venture capital is involved. However, this is not always the case. Sometimes, it's because there is someone more competent to drive the company or the vision and objectives of the founder conflict with other people in the company. And other times, they just make too many mistakes.
So, if you have ever been in a situation where you were asked to leave the company you founded, then you need not feel bad since you are not the only one. Here are five entrepreneurs who were forced to step down:
Steve Jobs, Apple Inc.
Considered as the pioneer of the microcomputer revolution, Steve Jobs gave us iPhones, iPads, iPods, and other Macintosh products. When he produced two products in the mid-eighties, 'Apple I' and 'Apple Lisa,' his company lost millions of dollars while developing them. It ultimately led to Jobs being booted from Apple. During that time, he founded NeXT computers and The Graphics Group which was later called Pixar and went on to become highly successful after partnering with Disney. In 1997, Steve Jobs found his way back to the company and gave the world some of the best products.
Andrew Mason, Groupon
Andrew Mason started Groupon in 2006 and saw the company's revenue rose to over $800 million in 2010. But after turning down a $5.3 billion buyout offer from Google, Groupon moved forward with its IPO. But after the stock dropped to $2.93, everyone realized that things need to be changed. New policies were implemented in 2013 along with the removal of Mason. However, he left the company in style by writing his resignation letter like this, "After four and a half intense and wonderful years as CEO of Groupon, I've decided that I'd like to spend more time with my family. Just kidding – I was fired today. If you're wondering why… you haven't been paying attention."
Sehat Sutardja and Weili Dai, Marvell Technology
Sehat Sutardja and Weili Dai founded Marvell Technology Group in 1995 along with the organization's one of the leading semiconductor enterprises in the world. Initially, Marvell used to supply the Wi-Fi module in the original iPhone. In April 2016, Marvell's board of directors sacked the husband and wife duo who ran the company for over two decades. This action was taken due to mismanagement of company finances.
Jerry Yang, Yahoo Inc.
Jerry Yang founded the Yahoo in 1994 with David Filo. The company enjoyed a huge success throughout the 2000s and raised to nearly a 22 billion dollar market capitalization. However, it experienced turbulence with the dominance of Google in the internet market. Meanwhile, Microsoft offered to buy Yahoo for $44.6 billion which Yang turned down. His co-founder and other associates criticized him for not accepting the offer and eventually forced Yang to resign from his position in 2009. However, he continued to be on the Board of Directors for the company but officially cut all ties in 2012.
Martin Eberhard, Tesla Motors
We all have heard of achievements of business magnate Elon Musk who co-founded Tesla Motors, but only a few know about Martin Eberhard who actually helped start Tesla Motors in 2003. He, along with Elon Musk, founded the company and served as CEO until 2007 when he was asked to shift to the Advisory Board. He denied the transition and left Tesla in 2008. After his departure, he filed a lawsuit against the company and Elon Musk for breach of contract. The whole matter was later settled out of court.
So, these were a few entrepreneurs who were forced to leave the company they founded. However, they didn't succumb to their failure, but went on to garner even more success!
In case your pending academic work is blocking your path to success, then seek business assignment help from our highly competent and experienced writers. They are proficient at delivering researched and top-notch documents at reasonable prices. Contact us right away and take your career to new heights!