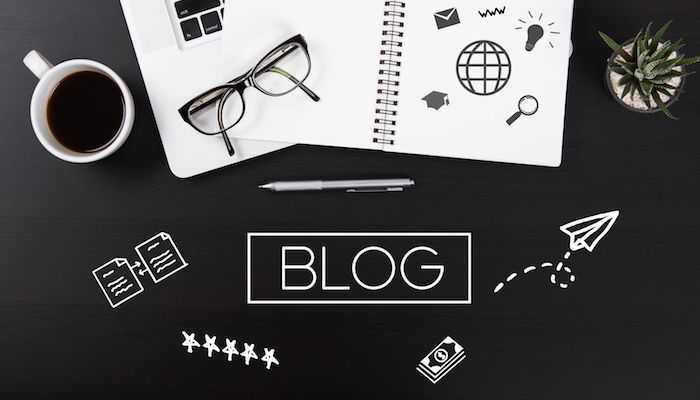 Image Source - Google
In this era, the internet plays an integral part in the education. It provides an endless amount of information every day through various resources that can be most helpful and informative. There are a plethora of blogs available on the internet - some help us kill time, and some give us valuable knowledge on different spheres of life. The following list prepared by our English assignment help experts spans a few blogs that are written for students, offering various useful tips on almost every crucial area of students' lives.
1. Study Hacks
Run by a Computer Science professor, Cal Newport, this blog teaches students how to stay motivated, become productive & more focused, and prepare well for exams. It is packed with topics that are about the intersection of technology and society. Study Hacks blog can help you with the right resources to learn from and lead a satisfying college life.
2. Student Minds
Student Minds is a fantastic blog that provides support to students who have a mental illness. It offers a chance for young individuals to share the harsh realities they face on a daily basis and get in touch with people with similar experiences. You can visit this blog when you are feeling stressed, anxious or struggling with some of the challenges that college life throws at you.
3. College Tourist
College Tourist is an incredible platform for students from around the globe to share their traveling experiences. You can write about your experience about that abroad trip in the summer holidays, and also share pictures of you relaxing on the beach or having fun in the pool. On this website, you can even find traveling tips on a student budget and a rundown of breathtaking destinations.
4. Wellsphere
College students are most careless when it comes to their maintaining a healthy lifestyle. The unhealthy eating habits and germ-laden surroundings lead them to poor health and make them prone to various diseases. Wellsphere delivers accurate and condition-specific information to students that help them maintain their well-being and the quality of their life.
5. BrokeMillenial
College students often struggle to make their ends meet. If you too have an unpleasant financial situation, then you must check out this blog. The author of this blog struggled with financial constraints during her college days and wanted to help others manage their finances more effectively. Through this blog, she offers a lot of budget planning advice and financial lessons that will surely improve your financial condition.
6. Hack College
Before starting our college, we all ask our elders to share their experiences about the college life and give a piece of advice to manage everything with ease. But not everyone is lucky enough to have someone to seek guidance from. However, Hack College website gives you this opportunity by offering a lot of personal stories about college life.
7. Two Guys and Some iPads
Today, we use various gadgets and technologies but hardly do we understand how strongly they affect our lives. This blog's authors talk about all the things that are technology-related, starting with newly-launched apps and ending with more significant topics, like the impact of technology on education and our daily lives.
8. Fast Company
Many college students don't know how to make an impression during a job interview, no matter how excellent skills they possess or how good their grades are. Fast Company is a useful blogging network for students who don't know how to make a strong impact on the interviewer. It offers valuable tips on everything, from economics to business innovations.
9. College Cures
From offering you various party theme ideas to providing you amazing tips on how to start an MBA, this website can help you with almost every detail of your college life. Be it great relationship advice or simply a minor life hacks; College Cures can come to your rescue in many situations.
10. Instant Assignment Help
Throughout the course, students have to work on a number of assignments that consume ample time and cause them stress. Instant Assignment Help is a website that offers incredible assignment writing tips to college-goers and also talks about various topics pertaining to students' life. Moreover, if the tips don't help you write a high-scoring paper, then you can order an assignment from the expert team and live a stress-free college life.
So, these were a few blogs that should be on your reading list. There are many other interesting blogs online that you can follow and become more informed!
You may also like
40+ Social Science Assignment Topics & Project Ideas for Students
How to Make the Most Out of Your Easter Break 2020 During COVID-19 Lockdown?
2019 Halloween Wish List of a Scholar: More Fun, Less Work
20 Psychological Facts to Help You Understand Yourself Better
10 Designing Tips to Add a Professional Look to Your Assignments