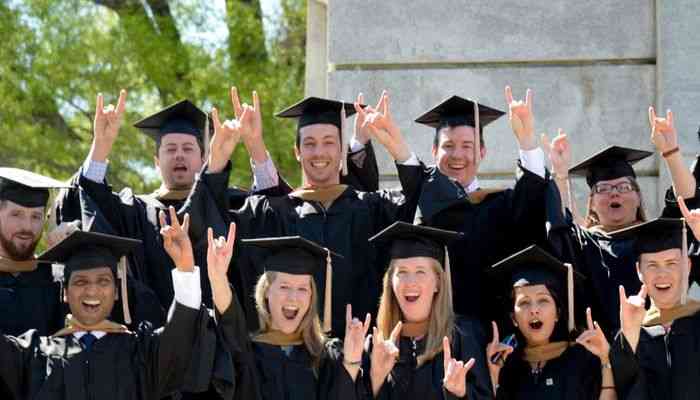 Pursuing a career in Master of Business Administration is challenging yet rewarding, as in this course you have to read and learn many complicated subjects, such as accounting, finance, human resources, economics, and marketing. But, if you are just about to start an MBA school, then you might face difficulties in learning these subjects. Therefore, you should follow a strategy to manage your academic work so that you don't suffer from the stress while learning the essential concepts of MBA. Here are some tips that will help you excel in your studies:
1. Learn Teamwork
Teamwork can be defined as the collective efforts of all the members of the team towards a single goal. In terms of academics, it means that you should learn to work together on projects, assignments, or some other coursework. By working with the team members, you will learn the art of team management, and it can be useful in your career. Along with this, you will garner many things, such as:
Communication skills.
Risk-taking abilities.
Creativity.
New perspectives.
2. Join a Study Group
Studying in a group can enhance your knowledge, as when you study with your friends, you get to know their point of views and opinion. This way you can learn new perspectives and concepts. Also, you should also take notes of your friends as everyone have a different way to approach the same question. It may be possible that while referring to the notes, you learn a new way to understand complex concept or solve a problem. Group study can also benefit you in many ways, such as:
Improve your study skills.
You learn to finish your work on time.
Enhances your learning capability.
3. Learn to Read Fast
A degree in MBA is mainly concerned with reading textbooks, essays, lecture notes, and case studies. So, you should know how to read a document quickly and effectively without skipping important information. This way you can save a lot of time. Being an MBA student, you should maintain a reading speed of 300-400 wpm, so that you can easily cope with the various reading tasks. There are many benefits of reading fast, such as:
It Improves memory retention.
Enhances focus and logic
Boosts self-confidence
4. Take Proper Notes
By taking notes of the subjects, you will prepare an appropriate study material that you can prefer while studying. So, while taking notes you should write them in an informative and easy way, and it will help you learn the subject and clear your doubts while revising a concept or writing assignments. In addition, note taking can assist you in several ways, such as:
It improves your focus.
Enhances your listening and writing skills.
5. Make an Effective Schedule
A proper schedule can help you save from rushing to complete different pending tasks at the same time. As when you have already allotted specific time for your studies and other activities, it becomes easy for you to manage and finish your work on time. So, you should allot proper time for writing your assignments and studying the important concepts of MBA. Making a precise schedule can benefit you personally and professionally, as you will:
Get the peace of mind.
Become aware of your work.
Enhances work productivity.
These tips will help MBA students manage their studies efficiently. As an MBA course is so much complicated and lengthy, you have to invest a lot of time studying and learning the essential concepts. You should have some basic skills, such as decision making, marketing, leadership, networking, and reading as they can boost your academic career.
In case your pending academic papers are not letting you focus on your studies and develop these crucial skills, you can seek MBA assignment help from us. We have an experienced and talented team of the academic writers who can write a quality academic paper from scratch. Avail our services to enjoy top-notch grades in your college papers.