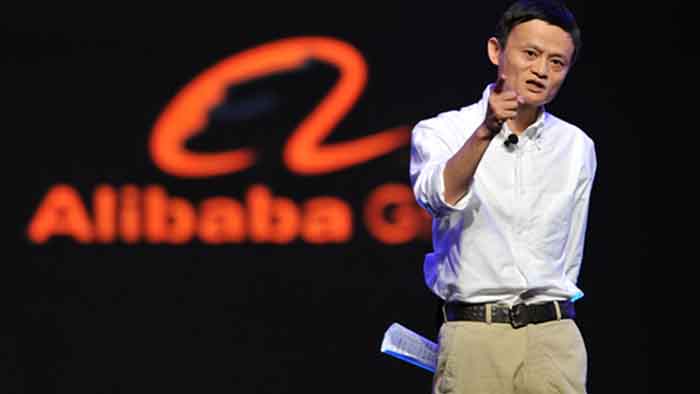 Jack Ma as you all know is the leading man behind the famous Chinese e-commerce enterprise Alibaba, and his journey has been somewhat that of extreme ups and downs. As it is a widely known fact that he faced a lot of failures at every point in life before he started this venture, it was his belief which has today made him one of the richest man in the world. His journey has been truly inspirational for those who lose hope easily and cut themselves from chasing their dreams in the phase of failure. And thus, we thought that the life lessons conveyed by him would help you to learn a lot as an individual.
Here are some of his popular quotes which would give you some serious life goals. Read to them to know more:
"hine."
This quote by Jack Ma applies to every aspect of our life when we are trying to make new beginnings. The start might not be the same and fruitful for everyone, but you should never stop rising after every fall. Learn to embrace the day and make the most of it even if you do not succeed at first as you always learn something which you need to avoid in order to be successful.
"If you don't give up, you still have a chance. Giving up is the greatest failure."
Many of us tend to lose hope when the circumstances are not in our favour, and thus instead of mourning on our past failures we should always give ourselves another chance and the hope to do something better. Never, in any case, give up on your dreams as these are something very close to you.
"You never know how much can you do in your life."
There is always something new to learn at every corner, and thus you should never stop learning things and taking new experiences. Everything that you know adds up to something fruitful in the end which would be helpful to you at some point in time in your life.
"When you are small, you have to be very focused and rely on your brain, not your strength."
It doesn't matter if you feel yourself to be average-minded, you can always work extra hard to build up the potential. Everyone starts from the level zero and raises up the ladder subsequently. You should too consistently move in the direction of your goals no matter what your pace is. Everyone has a different mind set and the pace at which they learn things. Take your time and do whatever is necessary to make yourself successful.
"It's very difficult to know the outside world, but you know yourself. You know your need and what you want. If I know myself better, I can change myself to meet the outside world."
It is extremely important to be honest with yourself. All the answers that you are looking outside are present within yourself. You do not have to meet the expectations of others and should rather focus on yourself and making yourself better. Avoid making complaints and you would see many opportunities might have opened doors for you.
Well, these were some of the famous quotes by Jack Ma, and thus we hope that you might have gained some useful knowledge from these life lessons as conveyed by him.
Instant Assignment Help offers assignment writing services to the students based in the US, UK, Australia, New Zealand, UAE and several other countries across the world. We have a dedicated team of academic writers who have the expertise and knowledge to guide the students at different academic levels and help them score excellent grades without making much efforts.
So, take our assignment writing services today and assure yourself of A+ grades!