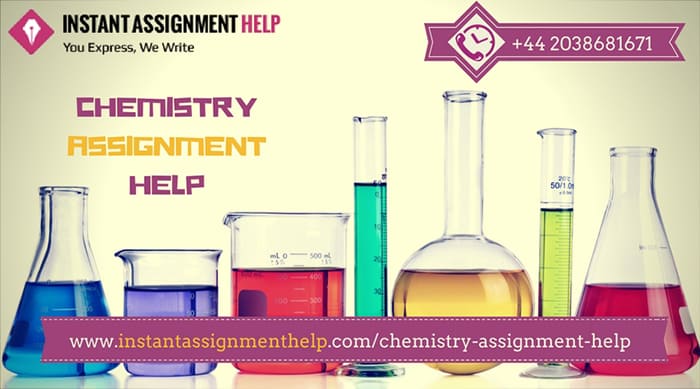 Chemistry is one of the toughest subjects reported by the university scholars. Chemistry consists of equations, diagrams and formulas; some of these are to be memorised, while others require an intricate knowledge of chemical structures and equations.
College-goers should practice effective study routines and pay adequate attention during their laboratory classes and lectures. Chemistry demands lots of hard work, determination and commitment so that you become well-versed with every concept. The Chemistry assignment help providers have listed a few ways to improve your Chemistry grades that you should know about. So without further delay, let's get started!
Grasp the category of Chemistry
Chemistry is mainly divided into five broad categories, each with its sub-disciplines and distinctive methods of study. The categories are:
Inorganic Chemistry: This includes the study of compounds and structures of substances made from all elements, except carbon.
Organic Chemistry: It involves the scientific study of the properties and reactions of organic substances and compounds.
Physical Chemistry: This deals with the study of physical properties of the molecules and calculation of structures and properties.
Analytical Chemistry: In this, quantitatively and qualitatively examines chemical compounds.
Biochemistry or Physiological Chemistry: This is the study of the chemical structures of living organisms and chemical reactions within living cells.
Understand the concept
To score excellent grades in examination, students are required to master the concepts and basics of Chemistry. They should make sure that they have an understanding of the periodic table, chemical names and symbols.
Solve every problem step-by-step
Sometimes college-goers skip certain questions and equations as they consume a lot of time. They should learn from their previous mistakes and not move on to the next level until they solve each and every problem.
Attend lectures regularly
Going to the class will ensure that you do not miss any new topic. It is a smooth way to make sure that you are well aware of all the topics. Note down the important points that your professor has presented during the lecture, this will assist you to understand key topics and ideas.
Study symbols and formulas
Jot down the important terminologies, symbols, equations, chemical names and properties of the most common elements. If you find it difficult to learn these, then make use of the flashcards to learn and revise them.
There are no shortcuts to help you excel in Chemistry, but you can make it easier by adopting above-mentioned ways. Once students know the ideal approaches to spending their study time, they can concentrate on understanding the topics/concepts in a better way.
Chemistry is a subject that is considered as complicated and challenging by many college-goers. According to them, the concepts are difficult to comprehend due to which they secure low marks. So, if that is the case with you as well, then get ready to remove all your problems regarding assignment writing and take assistance from the experts working at Instant Assignment Help who can provide you with the best assignment help. Our certified and experienced writers are well-versed with every topic of this subject that you might need assistance with. So place your order right now and get assured of A+ grades.