Analytical skill can be described as the capability of collecting, gathering, visualizing and analyzing ideas and information in detail. It also includes the ability to see any situation from a different perspective. Analytical skills allow you to solve difficult problems by making decisions efficiently. For students, it plays a crucial role in their professional, social and intellectual lives. However, enhancing analytical skills is not an easy task as there are several things you have to do both actively and passively. Here are some useful tips mentioned by our academic experts to improve your analytical thinking.
Play brain games
One of the best ways to boost your analytical skills is to engage in playing mind games. Crossword, riddles, scrabble and puzzles are the best examples of logical games. Playing brain games is a perfect way to improve your analytical skills while having fun. It is imperative for scholars to have a strong mind to excel in academics. During their free time, they can play such games to develop their creativity.
Join a debate club
Another great way to spruce up your analytical skills is to participate in a debate club. Students should join such groups which will provide them with the opportunity to work together and discuss ideas, thoughts and problems with each other. These clubs allow you to hone your analytical skills and express yourself in a better way.
Solve math problems
Solving mathematical problems is a common way to boost analytical skills. Math is a logical subject and its problems such as algebra, calculus, statistics, trigonometry, etc., are structured in a way that will force you to use relevant information to solve a problem. Therefore, practicing mathematics regularly is one of the simplest ways to improve your analytical abilities.
Read Books
Literature too can play a crucial role in polishing the creative thinking skills of a person. In the book, the writers present their ideas and thoughts in a way to allure the reader's interest and analytical abilities. The scholars can try reading books on new trending and interesting topics to broaden their minds.
It is important to develop analytical thinking skills as it will help to accomplish both personal and professional goals. As you get better, you will no longer fear the obstacles that come in your path.
Analytical thinking is one such quality which needs to be expanded with time by college-goers as it would serve beneficial throughout their lives.
When college students are given assignment writing tasks in different subjects, they should possess creative aptitude to submit top-notch documents. In case they fail to do so, they can take assignment help from 'Instant Assignment Help' and get assured of excellent grades. So, hurry up and grab the opportunity to secure good GPA without putting your hands into the tedious work.
Read Also:
Fill Your Requirements & Get Professional Help
Latest Blog Posts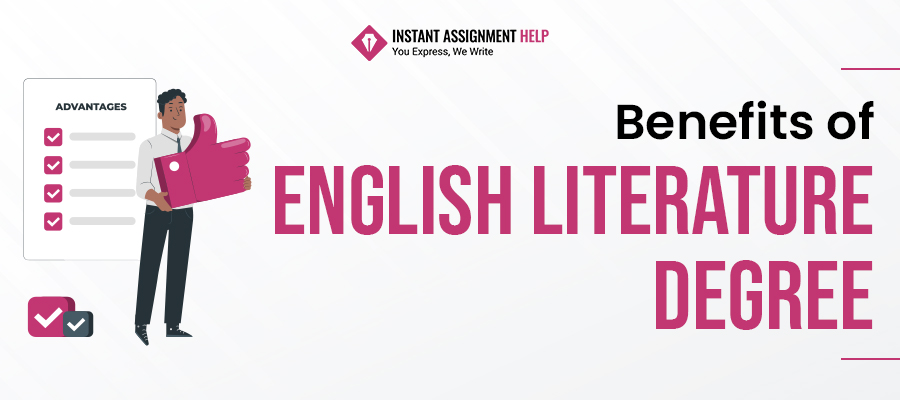 A Short Guide on English Literature Degree
27-11-2023
9 minutes
10030 Views
Black Friday: Get to Know What You Have Been Missing Till Now!
21-11-2023
9 minutes
181 Views
View All Blogs