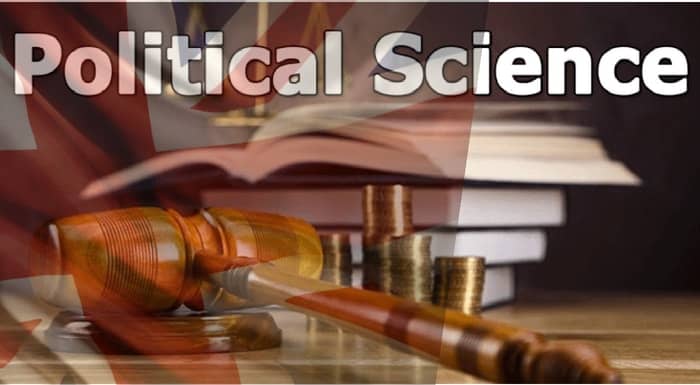 Politics influences every facet of our lives and plays a vital role in the well-being of a nation, including employment, education, housing, and healthcare.
If you are fascinated by how a challenging situation can be negotiated for all concerned, or have a passion for justice, then you should look into pursuing a career in political science.
A degree in this field can make you understand about the impact of government policies on economic stability and growth, how governments operate and interact, and how the law affects political and social change. It can also equip you with many analytical and practical skills, including the ability to conduct research, oral and verbal communication, and technical.
Moreover, the employment prospects are excellent in this field and jobs can prove to be game-changers. Political science majors can work in public services, private industries, and even make fulfilling careers in teaching at the university. The perks of being a political science major are not limited to this only; there are some other advantages too.
1) Job Possibilities in Various Sectors
With a political science degree, you can work in various sectors. You can take part in government and politics as a fresh and ambitious politician and make your way up to development and advancement of the world. You can also work as a business expert if you have a broad view on global business. Being a major in this field, you can even work in the law sector or build a career in journalism. It also provides you the opportunity to make a name in the teaching profession. With so many career possibilities, it is worth to pursue a degree in political science.
2) Specialization in Career Choices
Political science undergraduate and graduate programs offer unique specializations in career choice. Many universities provide political science graduates a chance to specialize in American Government. Some of its sub-specializations include political behavior, legal processes & institutions, state processes & institutions, and national processes & institutions. Other specializations that are offered by colleges include International Relations, Political Theory, Political Science Methodology, Public Policy, Public Administration, Empirical Theory, Normative Theory, and Political Science History.
3) Knowledge of Different Fields
As political science is a broad discipline, it comprises numerous sub-fields, including comparative politics, international relations, political economy, political theory, public administration, public policy, and political methodology. Furthermore, political science is related to and draws upon the fields of economics, law, sociology, history, geography, philosophy, psychology, and anthropology. So, getting a degree in this field can make you well informed about various other prominent areas.
4) A Chance to Help Others
While some pursue a political science degree because it leads to an exciting profession, some are interested in this field as it offers a chance to provide aid to communities and individuals. Professionals, working in this field, can improve the lives of people by participating in government. They can even provide service to others by acting as an advocate for a group whose needs are overlooked. Many political science majors work in customer service where they serve as a liaison between an unsatisfied client and a company that has supplied poor service or product.
5) Personal Fulfillment
It has been said that service to others is ultimately service to oneself. Since working in the field of political science can offer you a chance to help others, you can experience the sense of personal fulfillment. Whether you are working in local, state, or federal government; in the public sector; or as a consultant, you'll find exciting job possibilities that involve resolving conflicts, righting wrongs, and helping others in ways that are overwhelming.
These points prove how beneficial a degree in political science can be. So, if you are genuinely interested in this subject, then get yourself enrolled in a leading university without much ado. In case you are already into this course and looking for a reliable political science assignment help, contact us today.
We have an incredibly talented in-house team of subject-oriented experts who are working each day tirelessly to give top-quality writing assistance to students enrolled in various universities across the world. Our dedicated round-the-year active customer care staff and the executives are available even at the odd hours of the day to clear all your assignment-related doubts. So, hurry up and place your order now!